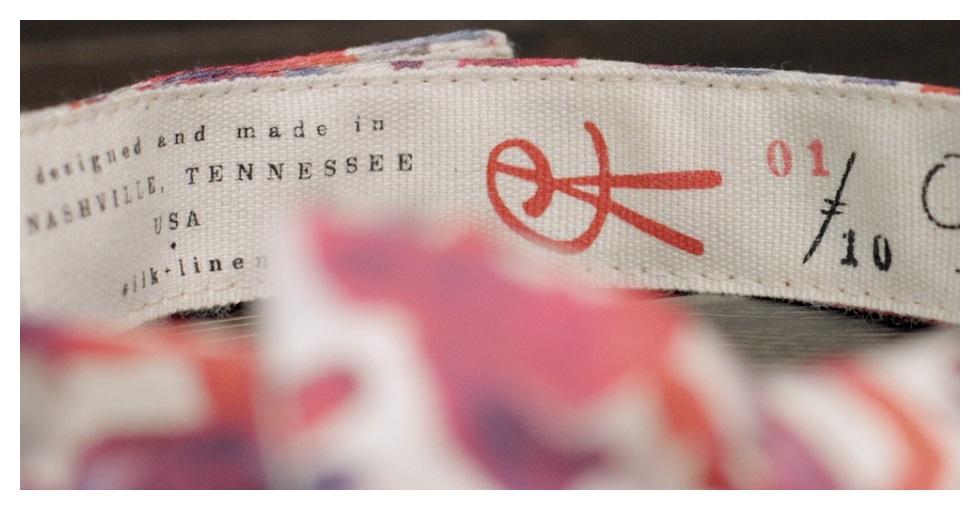 In April, I conducted an interview with the enchanting Andra Eggleston and her new textile line, Electra Eggleston. In her interview, she mentioned the collaboration with Otis James and the bow-ties she would be debuting for Fathers Day. Well, the dynamic fashion accessory line has finally arrived and no surprise, they are gorgeous! With bold colors and vivid patterns paired with beautiful craftsmanship, they are a true work of art.
The bow-tie has a lot of meaning to Andra, as it represents the start point of Electra Eggleston. Years ago, Andra took one of her father's drawings, created a textile and then fashioned a bow-tie for her father, William Eggleston. From there, she began the journey of creating a remarkable textile line founded on rich heritage, storytelling and a means to deepen her relationship with her father.
Collaboration | Electra Eggleston
"I met Andra Eggleston of Electra Eggleston two years ago at a pop-up photography exhibit here in Nashville. She knew of my work and already had the idea for this collaboration in mind. While I knew of her father's photography, I wasn't yet familiar with her company. Neither of us were ready, however, to take on this project at that time. It wasn't until a year later that we finally sat down and began hammering out ideas and logistics. This was the first time I laid eyes on her gorgeous prints, and I fell hard in love. Fast-forward another year, and here we are… presenting the first of our collaborative efforts together: a stunning collection of limited-edition bow ties.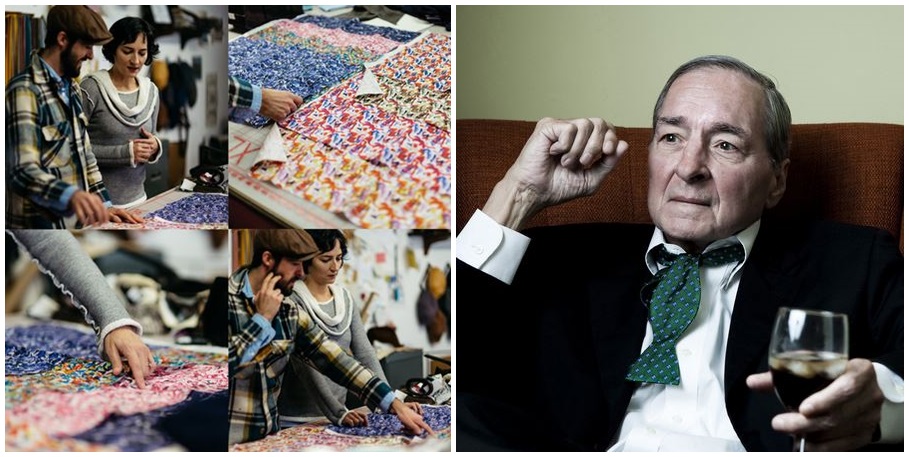 These bow ties embody a lively mix of fine art, storytelling, and craftsmanship. The fabric is a delightful silk+linen blend– smooth to the touch, with a subtle sheen, and just a hint of slubbiness (what's a good linen without a few slubs?!). Ties up like a dream and holds its shape all night.
The four styles are bold and colorful, with undertones ranging from sensual to whimsical. The designs belong to Andra and are inspired by the paintings and drawings of her father, renowned photographer (and bow tie wearer) William Eggleston. The details and construction are mine, from our standard hand-stitched buttonholes to the unique shell buttons and custom-printed labels to the superfine wool interlining. A lot of time and attention has gone into these ties, and they are truly one of the most special creations I've ever put my name on. Only 10 are available in each design. Click images below to see more photos, find more information, and purchase." – Otis James
*Photo Credit: Otis James
---