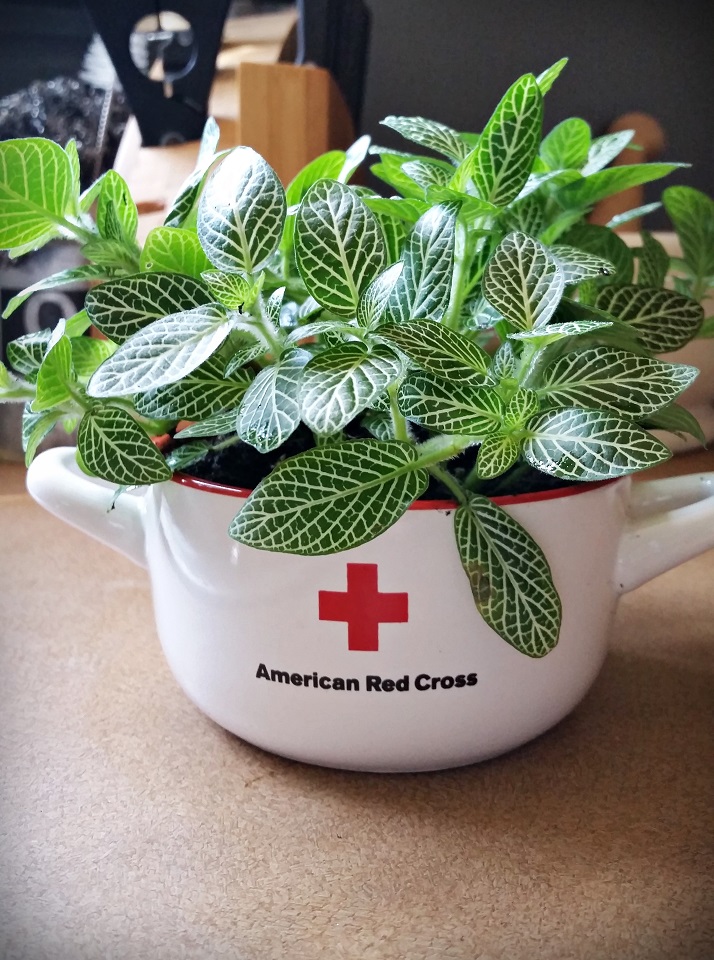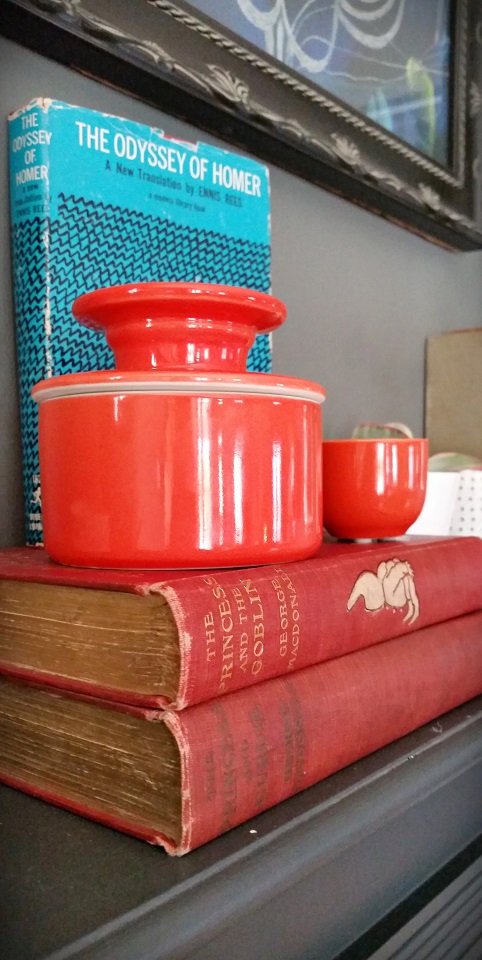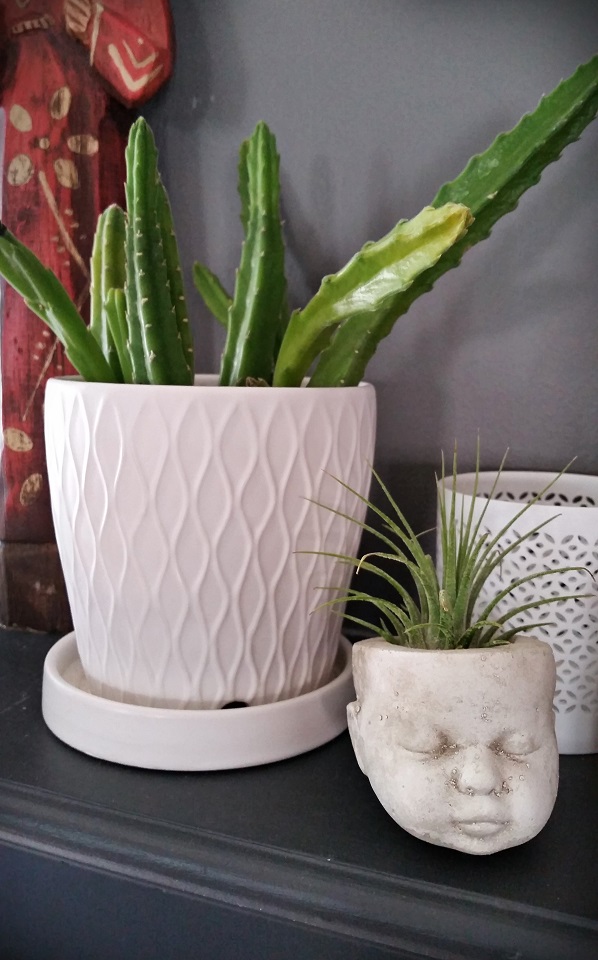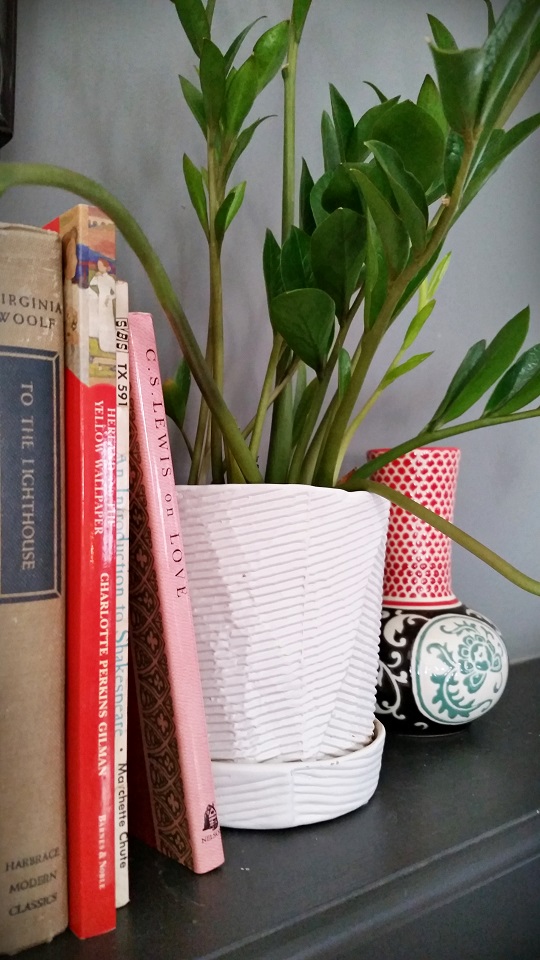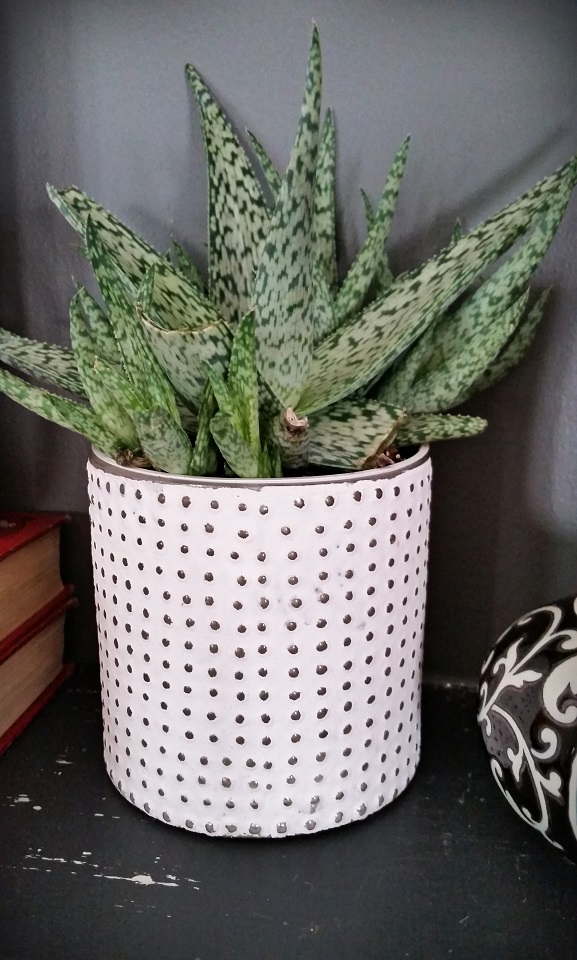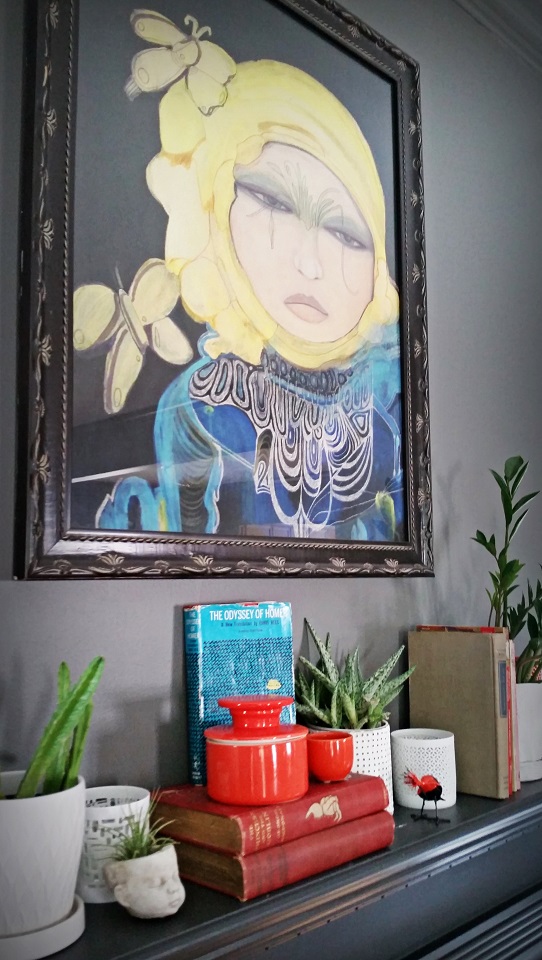 I have been on an indoor gardening kick lately, filling every nook and cranny with plants (that I hope I won't kill). One of my favorite places to implement greenery is on the mantel. When visiting homes in the south, I rarely see plants on fireplace mantels. Maybe it's more of a west coast thing? Whatever it is, I am a huge fan of juxtaposing books, plants and sculptures together in this tiny little area of the living room.
After the holidays, I left my mantel pretty bare. We are talking two plants. I don't know about you, but after Christmas I need a non-decorating season. A clear the clutter, let the house breath, decorating hiatus.
I decided to leave the mantel clear until I felt inspired. Well, January and February came and went. And then March came along with spring, and I still didn't have a shred of inspiration. But! Then one day I stumbled upon a gorgeous vermilion colored candle on a stack of vintage red books at West Elm. Ding! Ding! Ding! I was smitten by the simple display and could not wait to take this candle home with me. I had finally found my inspiration. This color combination was exactly what I had been looking for, except I didn't know it until I saw it.
Searching for inspiration without perimeters is a beautiful creative process. If you haven't tried it, you should the next time you are re-designing a space. Look for a feeling, a color or a flavor instead of an object – the process is more interesting when you don't have specifics.
---