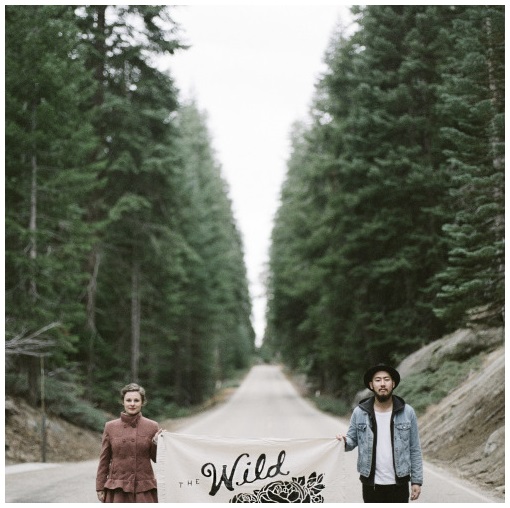 Recently I stumbled upon the lovely company, The Wild Standard. The Wild Standard is the producer of fine handmade, limited edition flags from Austin, TX. Every flag is cut from unprimed, 100% natural duck cotton, torn by hand and then locally screened, stitched and grommeted. The company was founded by two friends, Tara and Linsey, who live in two different cities in two different states. They collaborate via phone, email and video-chat and believe some of their best work has been when each is in their own studio.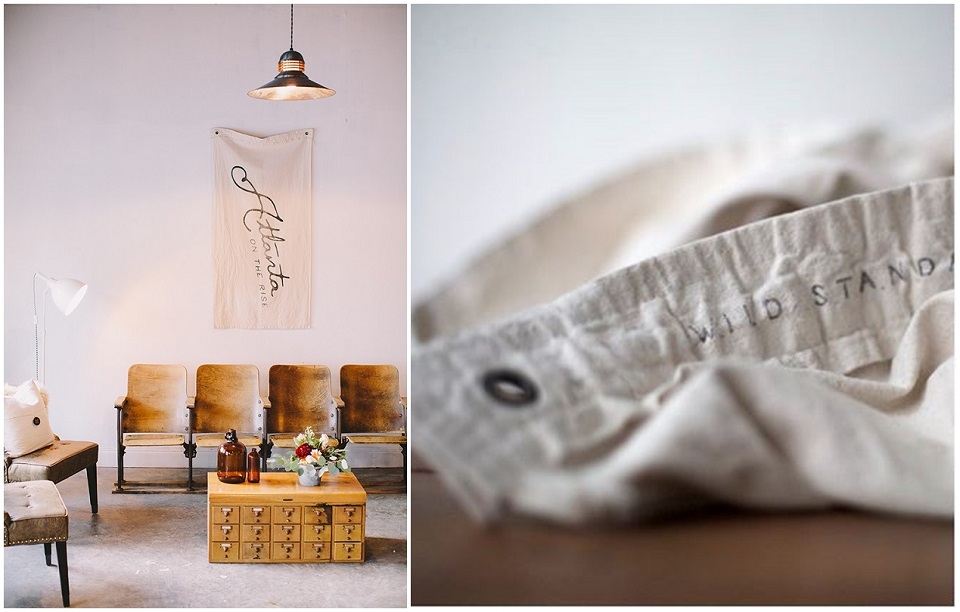 The Wild Standard produces a minimal modern aesthetic to the classic Americana style. The flags have a classic, timeless appeal (a strong attribute to good design) that allow them to fit into numerous décor styles. Flags have a design history for bold and powerful statements that can be seen from afar, evoking strong thoughts and deep emotions. They are deeply rooted in powerful imagery and can be quite striking in home décor.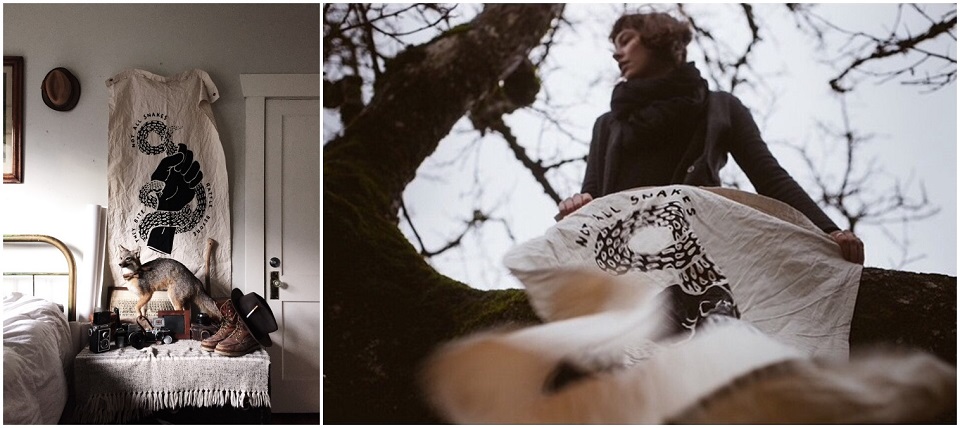 Last month, The Wild Standard introduced a new flag design, Nashville. It is simple and quite beautiful. Not overly designed like so many "Nashville" products that scream lower Broad. It's sophisticated, "subtly calling out the heritage of country music, and Southern style the city is known for". The Nashville flag is a well-designed product that I, and many locals, would be proud to have hanging in our homes.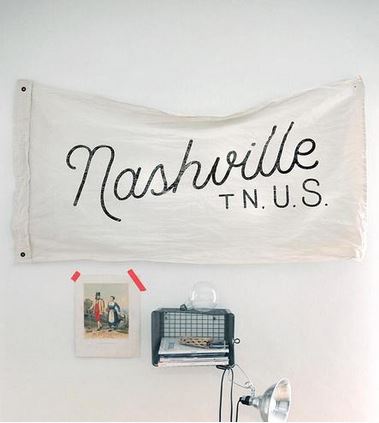 1. Nashville Handmade Cotton Flag $120
"Drape this decorative, boldly illustrated cotton flag on empty walls as a minimalist ode to Music City. The vintage-inspired letting does Nashville right, subtly calling out the heritage of country music, and Southern style the city's known for". Designed by Ben Kocinski .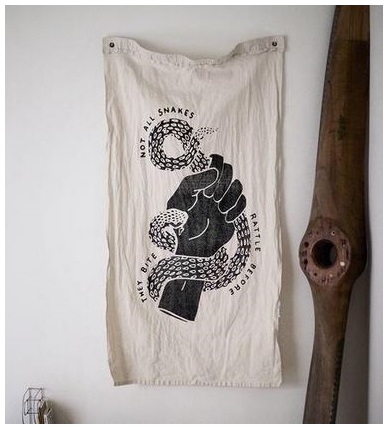 2. 1924us Snake Warning Flag $154
"This decorative, boldly illustrated cotton flag makes an important lesson known. Not all snakes rattle before they bite, so we gotta pay attention, stay vigilant and hold on tight".Designed by 1924us.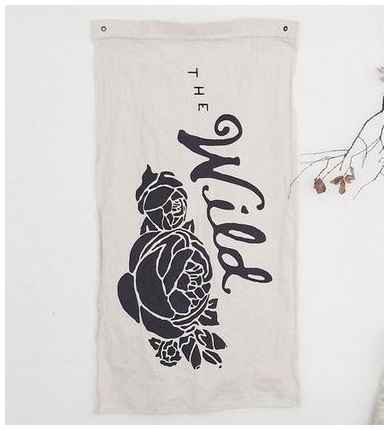 3. The Wild Handmade Cotton Flag $154
"Hang this cotton flag to bring a little bit of the wild outdoors inside. This simple decorative flag evokes the complexity of the great blue yonder with two little words – unspoiled forests, starry skies, raging bonfires, and unforgettable moments."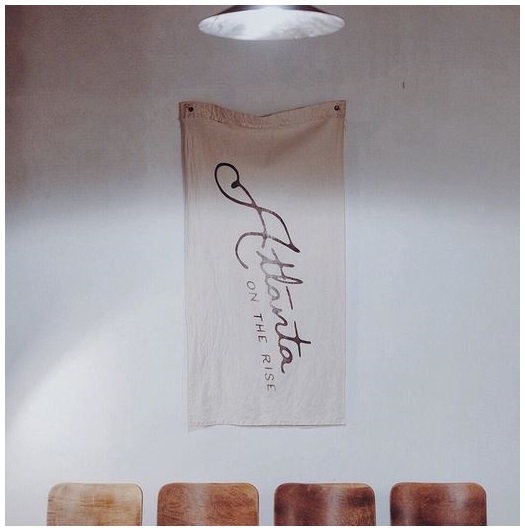 4. Atlanta on the Rise (pre-sell only at Foster ATL)
"This here is our flagship, designed and produced for our friends at Foster. Great set of folks pioneering the creative citizens of Atlanta".
Photos via The Wild Standard , Foster ATL and In Honor of Design 
---