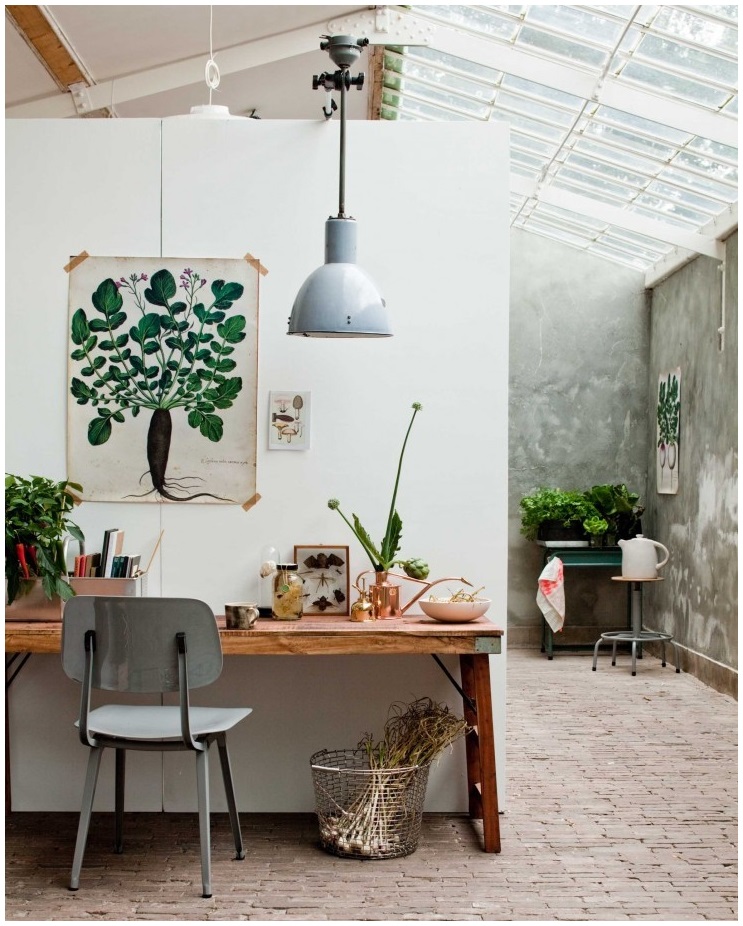 Greenhouse via Gardenista
Houseplants – I do love them so. I find myself often daydreaming of owning a shop showered in leafy greens or building a gorgeous greenhouse in my backyard. I don't have a green thumb really, but I am passionate about plants. I love the way they contrast against hard surfaces in their strange textures and intense colors. They bring an exotic element to home decor that enriches a space. My favorite varieties are those with strong, architectural lines. Often categorized as modern and sculptural. Not only are they visually appealing, they are hardy. Meaning, I can't kill them.
Below are some of my favorite plants and interesting ways in how to place them in the home. Enjoy!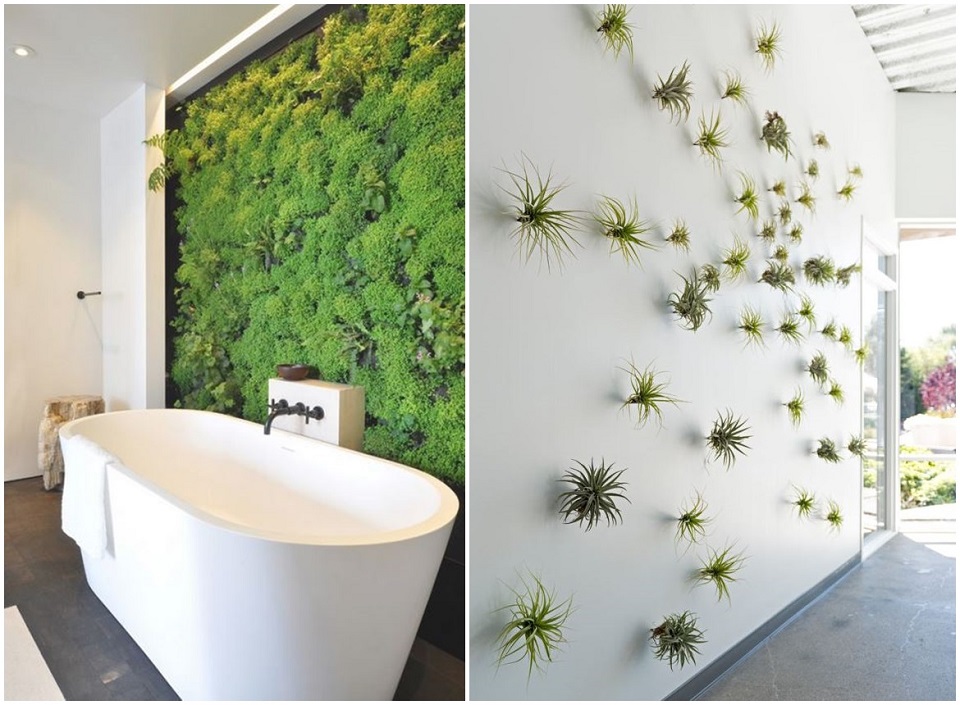 Ferns & Moss Wall via Houzz and Air Plant Wall via Design Milk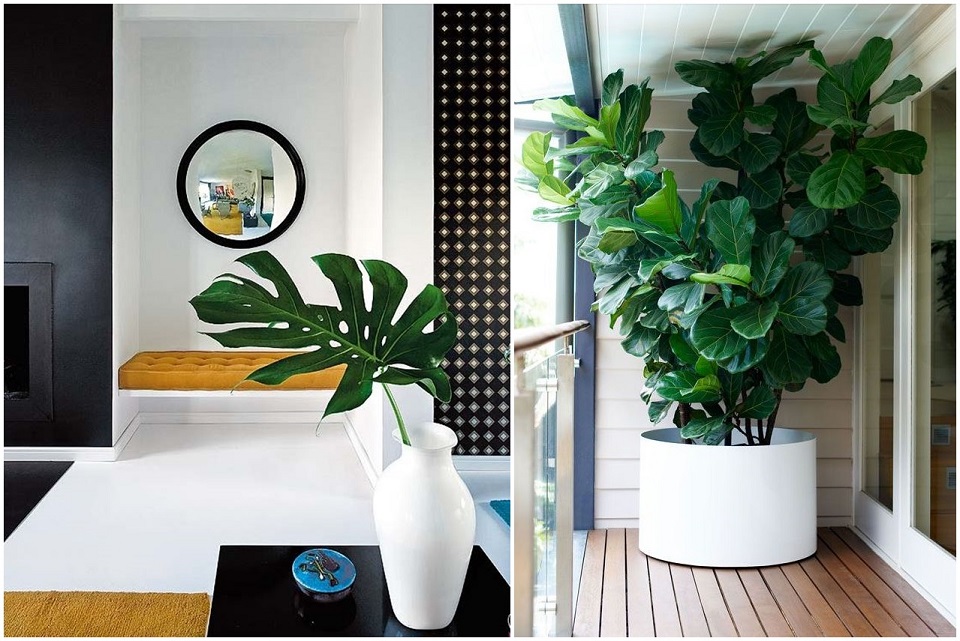 Split-Leaf Philodendron via Planete Deco and Fiddle Leaf Fig via Gardenista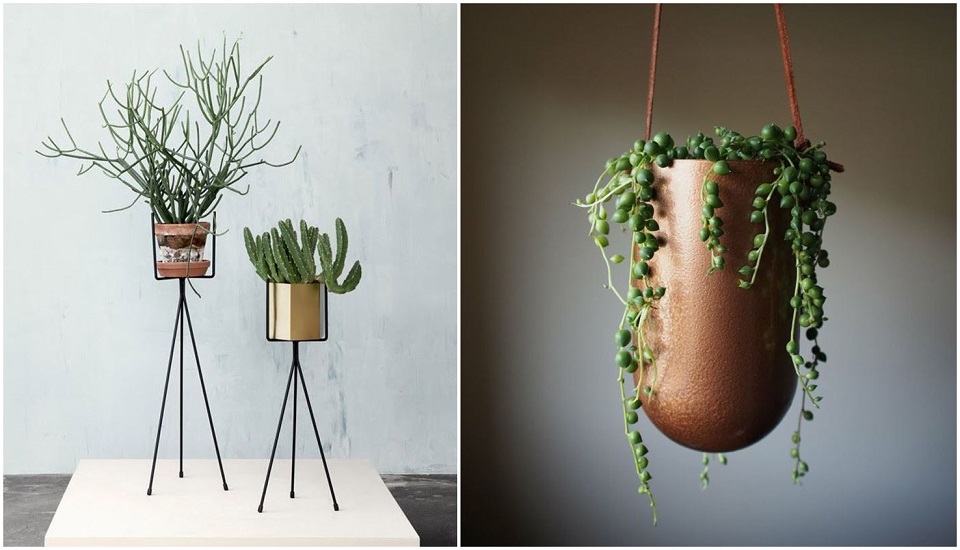 Pencil Cactus via Poppytalk and String of Pearls in Copper via Etsy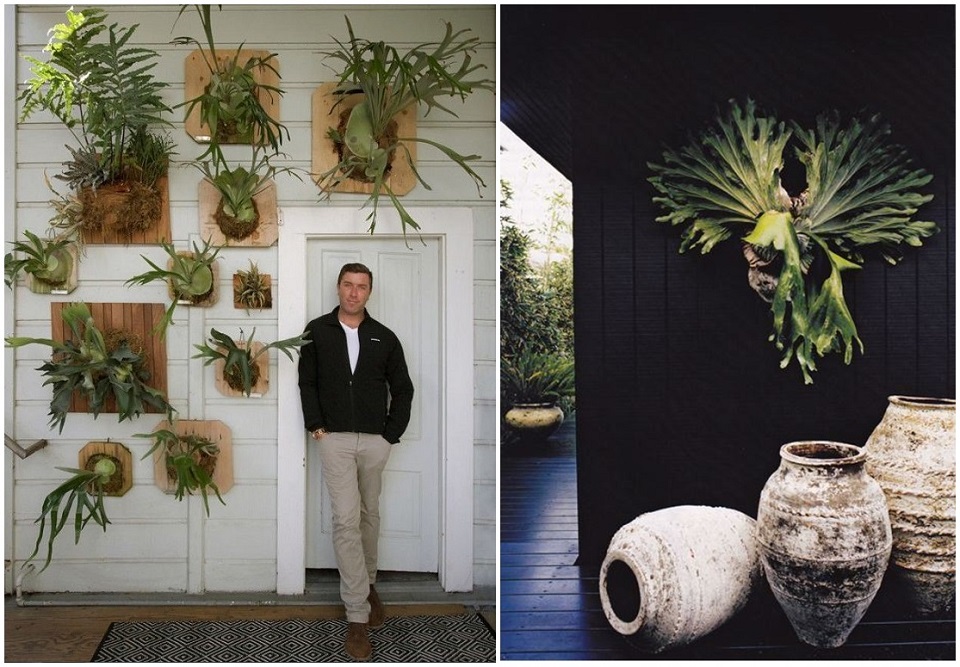 Staghorn Ferns via Flora Grubb and Carla Aston Designed
---