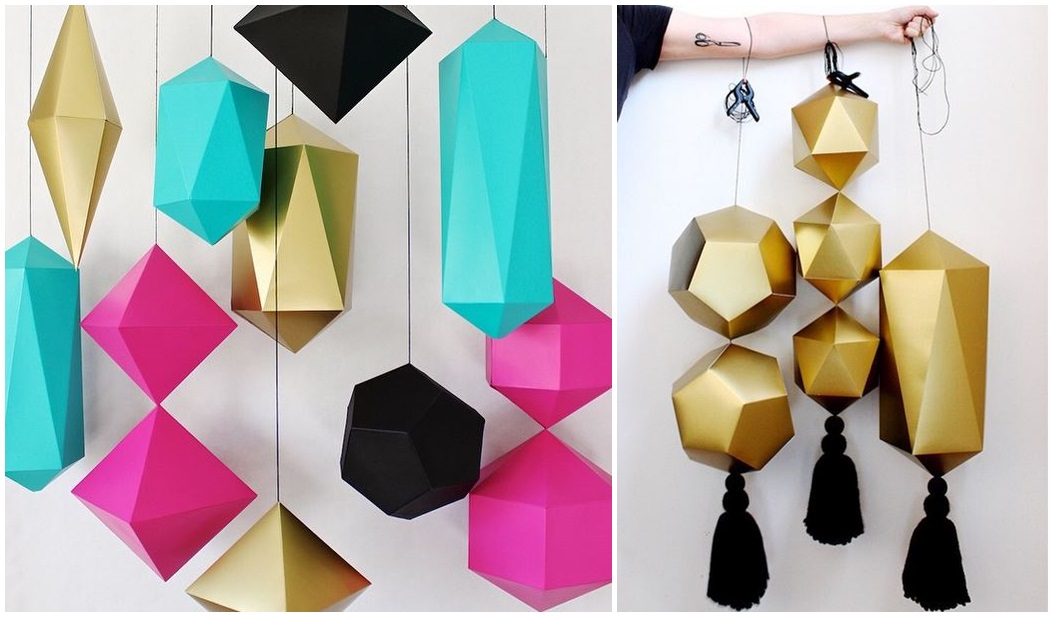 If you attended the 2014 Porter Flea Holiday Market last December, you likely saw the stunning geometric baubles displayed throughout the event. I actually stopped dead in my tracks and just stared for a solid ten minutes in the entryway. Who made these gigantic gems?! How did they make them?! And where can I buy them?! I was in serious awe and could not wait to find out more.
I quickly found out it was the dynamic duo, Mandy Pellegrin and Emily Edwards of Craftcourse Nashville . If you haven't heard about these lovely ladies and their crafting magic, you are missing out. A pair of high energy, charmingly neurotic creatives who are mad about color, retro vibes and modern design. They specialize in making 'cool things'. Because as they often say, cool things don't make themselves. Over the top displays to the tiniest of details, these ladies are rocking the party, wedding, workshop and retail scene.
When asked to create a fun display for Porter Flea, the concept was like any of their other events – temporary design. But after Instagram blew up with photos of these geometric baubles and a bidding war began between local retailers over who gets to buy this one set, the ladies knew that they had something special. The geometric baubles had no choice but to go to the marketplace.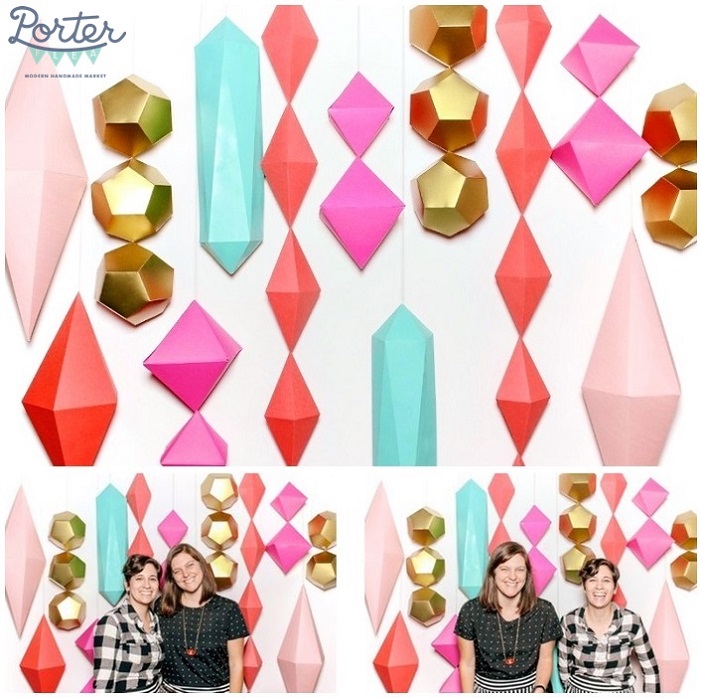 Overnight, they re-branded their company and created an online store for their own creations, starting with the geometric baubles. The mobiles are now available for purchase and come in singles, sets and a variety of colors and sizes. They range from $25-70 and can be shipped anywhere in the U.S.
Often asked "what in the world are these baubles good for?!"Their response "Um…what AREN'T they good for?" And I tend to agree. These mobiles would look amazing in modern, retro and even bohemian home décor. For interior design, pair multiple baubles with Edison bulb lights and hang over a dining room table for a beautiful light or create a focal point in your living room with a single strand. I would love to see the ladies at A Beautiful Mess pick up a few and place in their studio. Wouldn't they look fantastic?!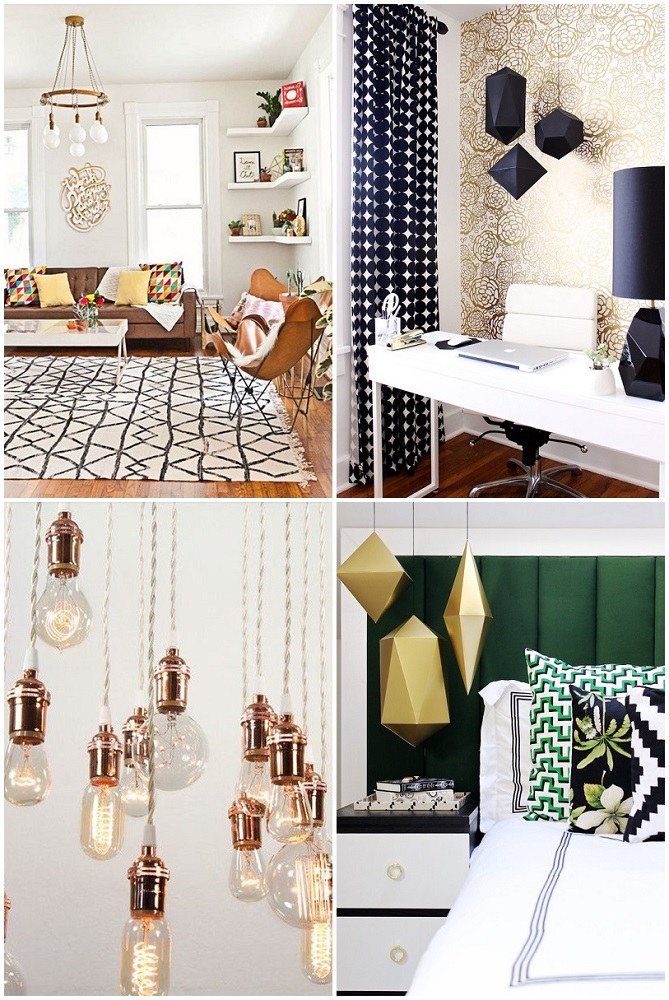 Photo's via A Beautiful Mess and Craftcourse Nashville
For parties and weddings, they would look gorgeous as a backdrop to a photo-booth or a little bling to a buffet table or entryway. I love the idea of a black and gold party with the pink or gold mobiles. So flirty and fun.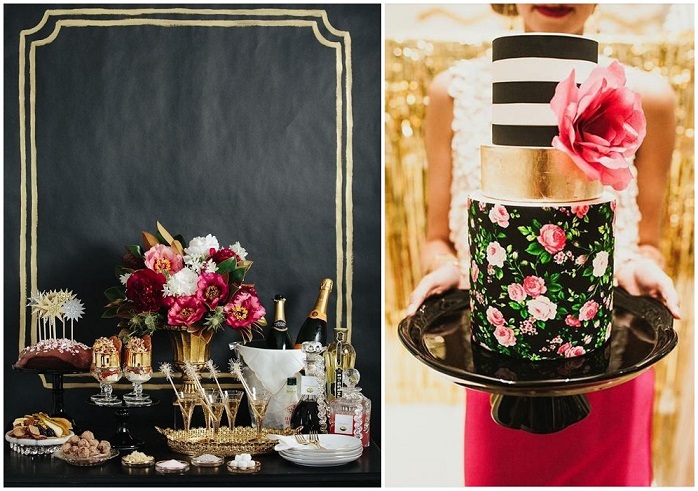 Photo's via Collin Cowie Weddings and Bajan Wed
And don't get me started on retail displays. My first thought when I saw these mobiles was Kate Spade needs these in her flagship store (see below photos). Or how about Anthropologie? Couldn't you see them dazzling customers in one of their window displays? The designs, colors and construction are so fresh, and right in line with the 2015 home décor trends. The possibilities are endless, and I am really excited to see how people display them.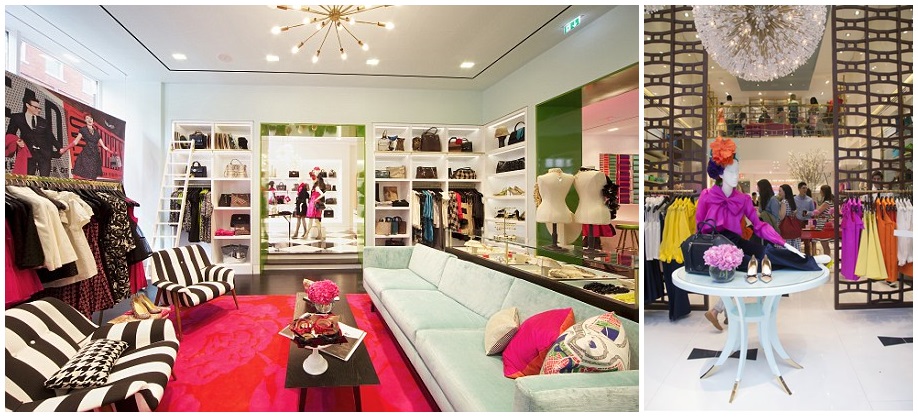 Kate Spade via Daily Mail UK and Lonny
So, forget the depressing winter weather and feast your eyes on these bold beauties. Get inspired, throw a party and have fun trying something new in your décor scheme.
---