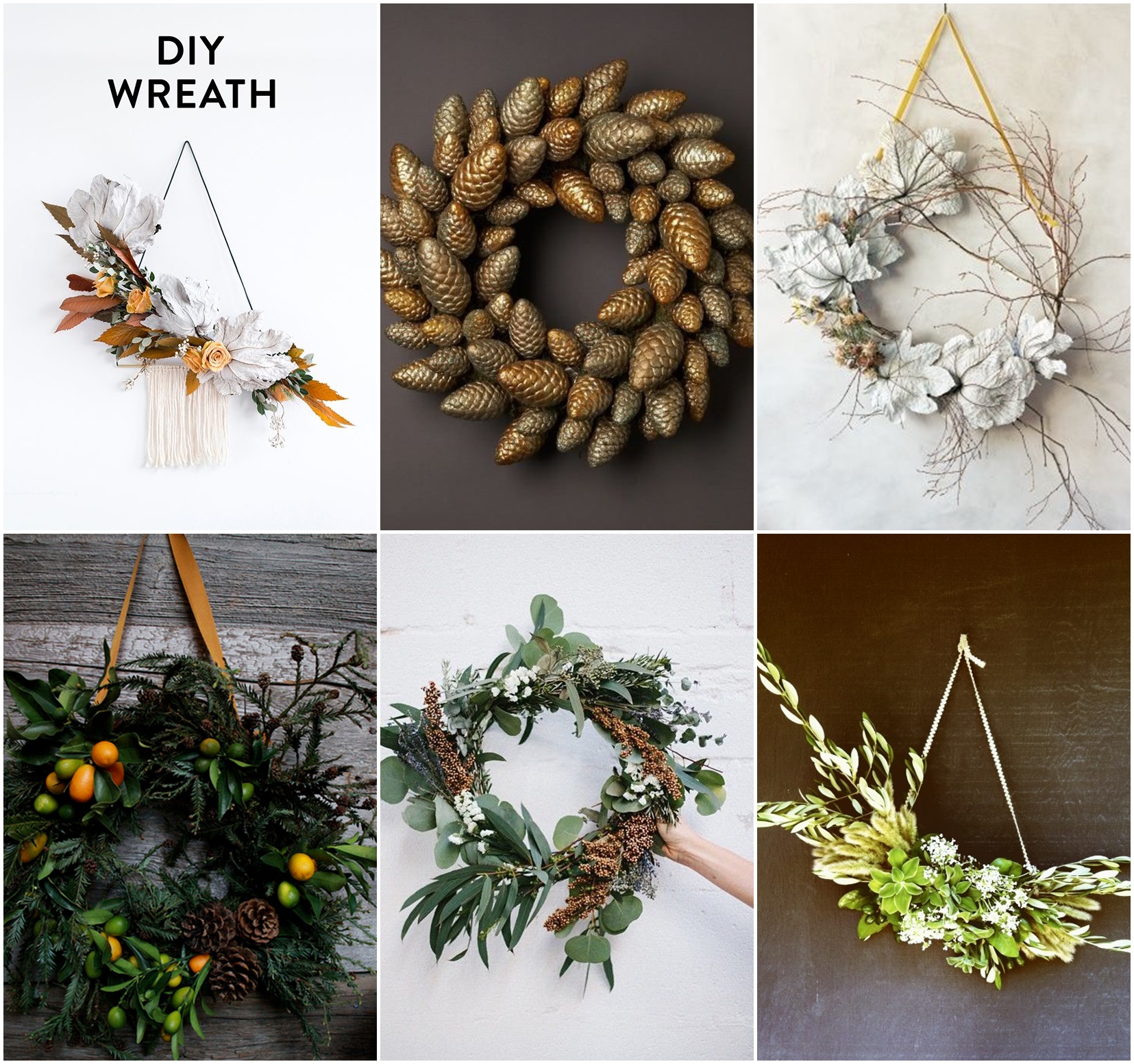 I'm feeling the urge to make a holiday wreath today. There is just something so therapeutic about trudging through the woods, gathering bits of nature and then combining them into something beautiful for your home.
Gone are the days of big bows, cheap bright colors, and fluffy fake holiday wreaths. This season the trend is clean lines and soft color palettes. Using fresh flowers, botanicals and fruits. A welcomed change.
Looking for inspiration? Check out Alyssa Hoppe, Moon Canyon Designs, Annette Joseph and Gardenista on Pinterest. Or pick up my new favorite book, The Wreath Recipe Book.
1. Unique Holiday Wreath by Alyssa Hoppe (DIY on Design Love Fest)
2. Metallic Pinecone Wreathy by Papier D'Amour
3. Thanksgiving Wreath by Emily Thompson
4. Citrus Winter Wreath by Sarah Ryhanen
5 & 6. Wreaths by Moon Canyon Designs
---