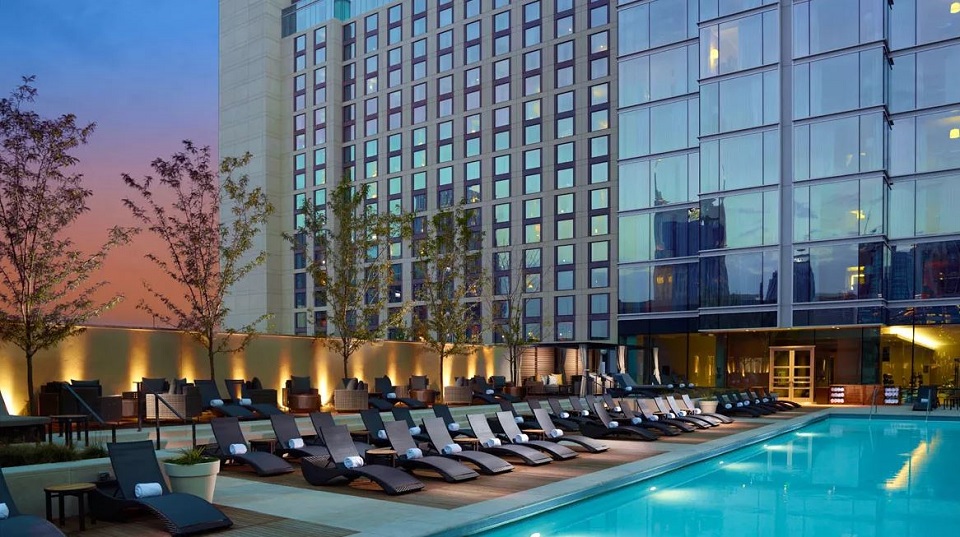 Summer has officially arrived and it is HOT!
If you live in Nashville or anywhere in the South, you know that come mid-June the weather is going to suck the life out of you. With temps rising above 90 degrees and 100% humidity, many of us will be shutting-in like it's the dead of winter. But instead of heavy snowfall, it will be sweat running down every inch of our bodies in the most unattractive way possible. And guess what?! This is only the beginning.
So what to do? Beat the heat and find a pool!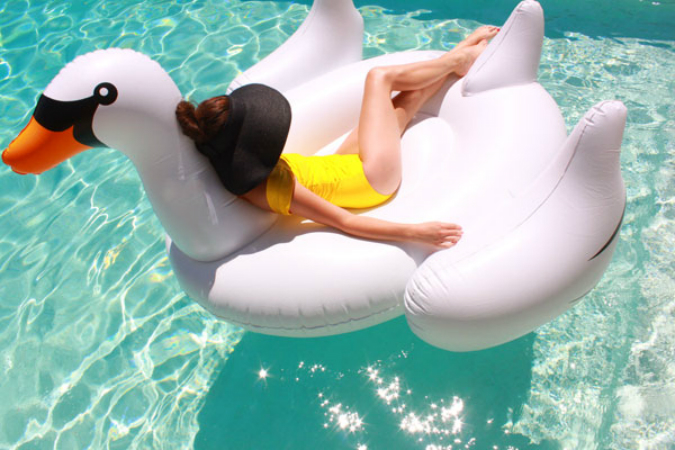 Photo Credit: Kelly Golightly
Instead of standing in front of the AC vent all summer long, embrace the great outdoors and jump into a refreshing body of water. One, of course, that serves cocktails, fresh towels, has divine lounge furniture and is bug free – also known as the glorious hotel pool. For all you nature folks, more power to you for choosing the lake and river. But for me, humidity, bugs and water moccasins are not my ideal way to cool off. Swimming should be a carefree experience, not a battle against nature.
When searching for the right hotel pool, do your homework. Recently, I stayed at the Atlanta Hyatt Regency downtown. Although the hotel was nice, the outdoor pool was not. The pool was on the lower level of the hotel and was completely shadowed by the surrounding buildings. Most of the day the pool was without sunshine. And a pool without sunshine is a very sad thing. So research, find photos, look for a place that has a lot of style, and ask the hotel about all of their poolside amenities and policies. A pool that prohibits alcohol would be just as bad as the lack of sunshine.
Not a hotel guest? Although hotel pools are for "guests only", you might be surprised that many of them offer day specials to the general public. For instance, the Omni Nashville Hotel Pool gives access to the pool Monday through Thursday if you buy one of their spa packages. In New Orleans at the Le Meridien, the hotel opens their rooftop pool to the public on Sundays from 11am to 5pm for $10. And in Atlanta at the W Hotel, you can buy one of their weekend day tickets.
So wherever you are this summer, and for however long, find a gorgeous pool that serves fantastic cocktails and beat the heat in style.
Below are my favorite hotel pools in the south. Enjoy!
Nashville: Omni Nashville Hotel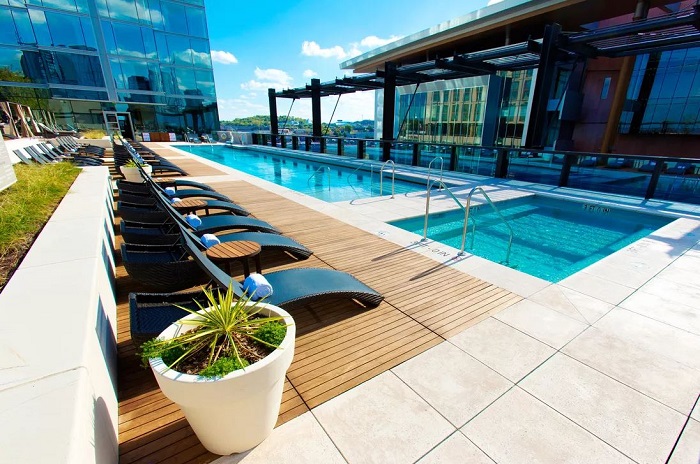 Rooftop swimming pool with beautiful views of downtown Nashville. Enjoy the lounge, cabanas and the seasonal bar & grill. And for all you locals, buy a spa package and enjoy the pool M-TH.
Atlanta: W Hotel Wet Deck & Wet Bar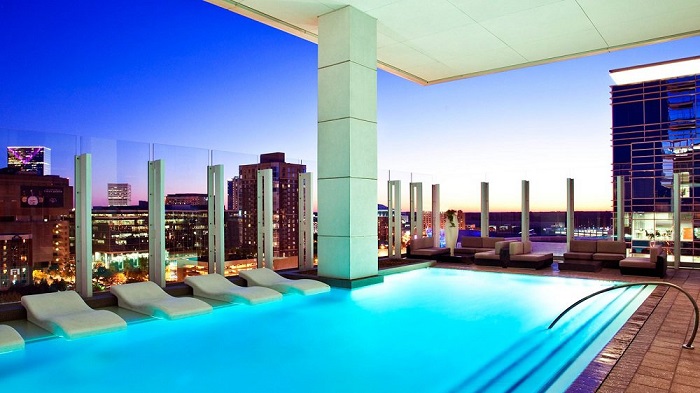 Atlanta's only all-weather rooftop pool and bar. Sip as you dip into the zero-edge pool and enjoy the panoramic views. During the summer, you can purchase a weekend day ticket and enjoy games and cocktails on Saturday, or chill pool side and do a little yoga on Sunday. Tickets are $18.
New Orleans: Le Meridien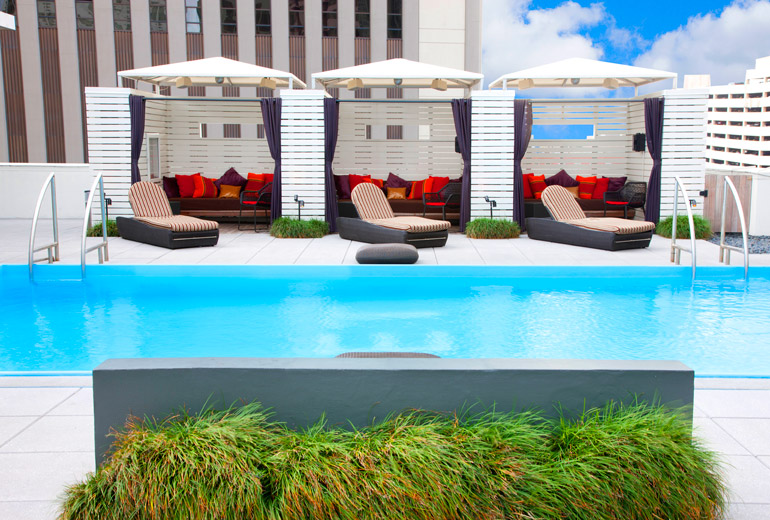 Relax in a rooftop cabana, order a delightful lunch and enjoy the warm Louisiana sunshine.This hotel has beautiful views and luxurious amenities. Sundays are Adult Swim, which means the pool is open to the public for $10 from 11-5pm.
Dallas: Joule Hotel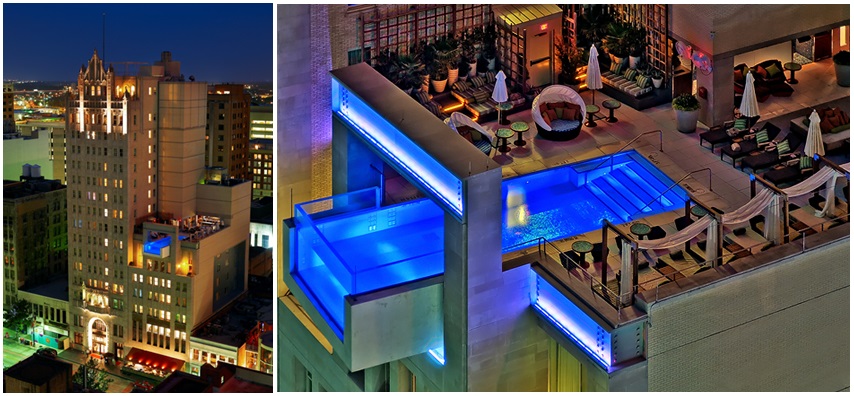 Looking for an exciting swim? Experience the glass-fronted pool that cantilevers eight feet beyond the hotels structure. Enjoy your meals and cocktails poolside, or bask in the sunshine while lounging in their luxurious modern furniture.
Miami: Delano Hotel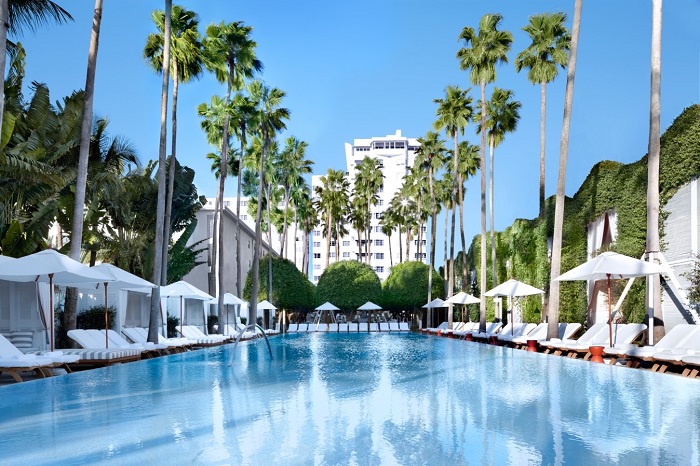 7000 sq. feet of pure luxury in the glorious South Beach Miami. Enjoy a swim in the deep end or dine in the shallow end of the pool. Direct access to the beach, a decadent assortment of cocktails and a long list of outdoor amenities. This is the perfect modern oasis.
Alys Beach: Caliza Pool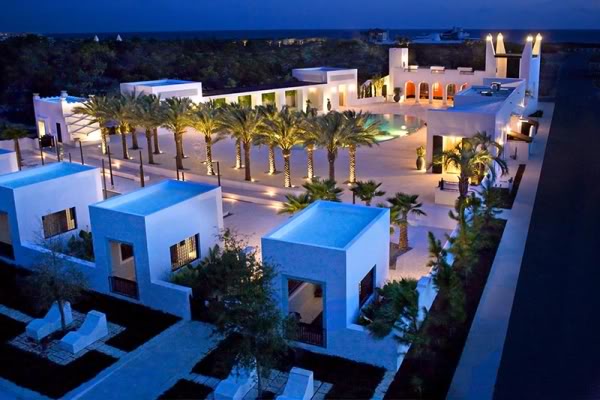 Although located in South Walton Florida, you will think you've been transported to an exotic oasis. The Caliza pool area has a 100-foot saltwater pool, a shallow family pool, a 75-foot lap pool, a spa whirlpool, private cabanas, beautiful outdoor furnishings, and an open-air restaurant/bar – a breathtaking experience that is worth every penny. The pool is only available to Alys Beach vacation renters and home owners. But! The restaurant and bar is open to the public for dinner Tuesday through Saturday.
---