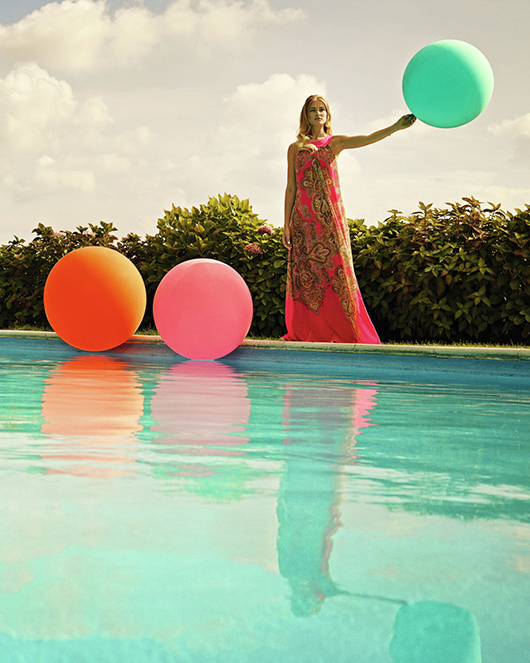 Photo Credit: Ted Baker London
Need an inspiration pick-me-up? Here's a collection of Summer Pinterest finds I created for 12th and Broad earlier this month. From exotic hotels in Panama to tulip fields in Holland, this collection will awaken your senses and have you planning multiple summer vacations. Enjoy!
Tatler UK Balloons by Luis Monteiro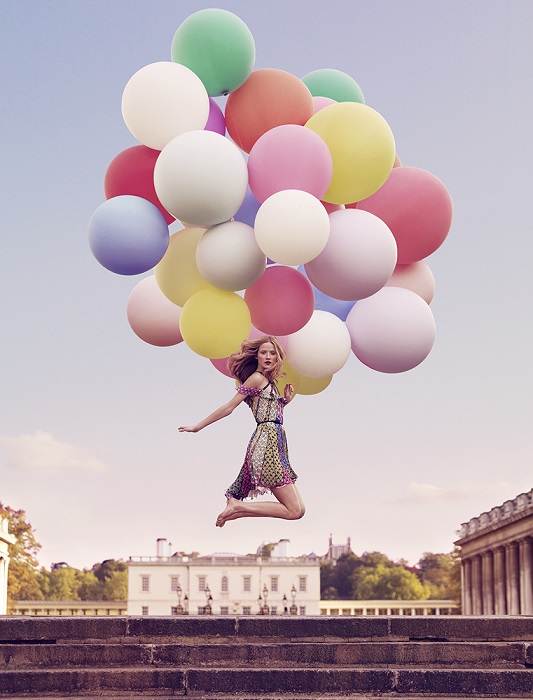 Recently I stumbled upon a photoshoot by Tatler Magazine and photographer, Luis Monteiro. The composition and colors in these photos are quite stunning – they are the essence of summer bliss, European excursions and care-free fashion. I'm thinking oversize balloons is a must for my next party.
Alfred Coffee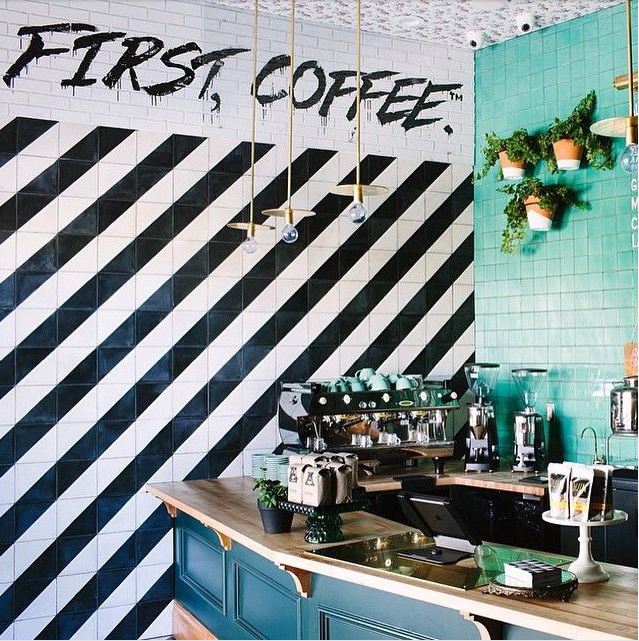 Who is Alfred? Alfred is a delightful coffee shop in Melrose, California. The ultra-chic café is in a renovated 1925 ballroom-dance facility. The design of the space is warm, yet striking with its high-contrast colors of black, white and turquoise. This is where the cool kids go to be seen, and to find some serious inspiration.
American Trade Hotel – Panama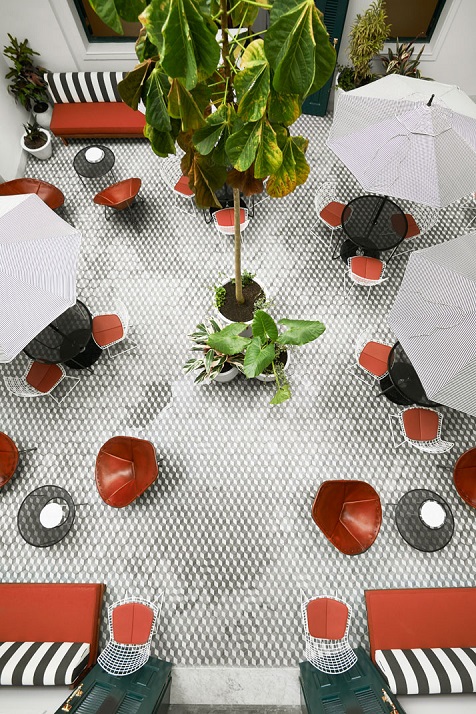 A collaboration of Ace Hotel and Commune Design, the American Trade Hotel is an elegant mixture of mid-century designs and classic styles of Panama. The hotel sits in the town's main square Plaza Herrera, and looks as though it has been there for centuries. An incredible example of innovative design and historical preservation.
Park Residence – Palm Springs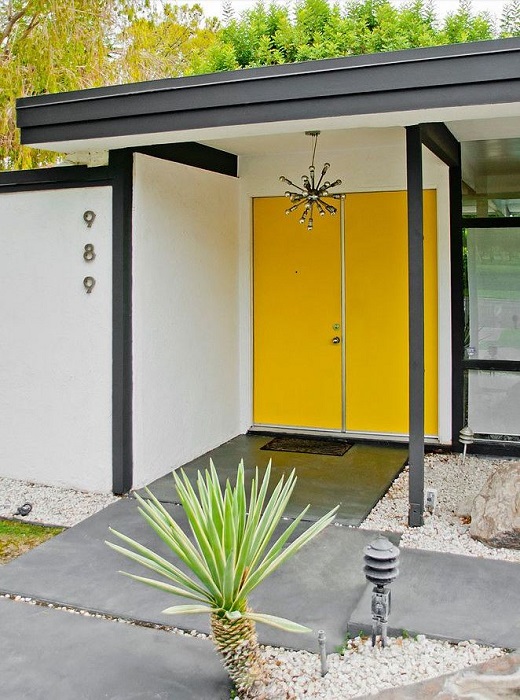 Park Residence is a contemporary mid-century style home with a sexy exterior – black and white with bold notes of saffron yellow, and lush tropical plants. This home has curb appeal that likely has the whole neighborhood in envy.
Jalapeno Watermelon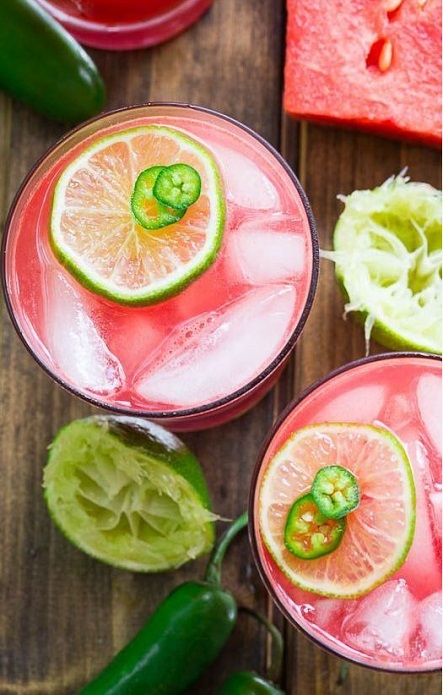 "Fresh, sweet watermelon puree, lime juice, Triple Sec, and jalapeno-infused tequila make these Jalapeno Watermelon Margaritas super summery and delightful." Yes please! This is going to be my go-to drink this summer. Spicy, sweet, refreshing and enough alcohol to forget your daily woes.
Lombardi House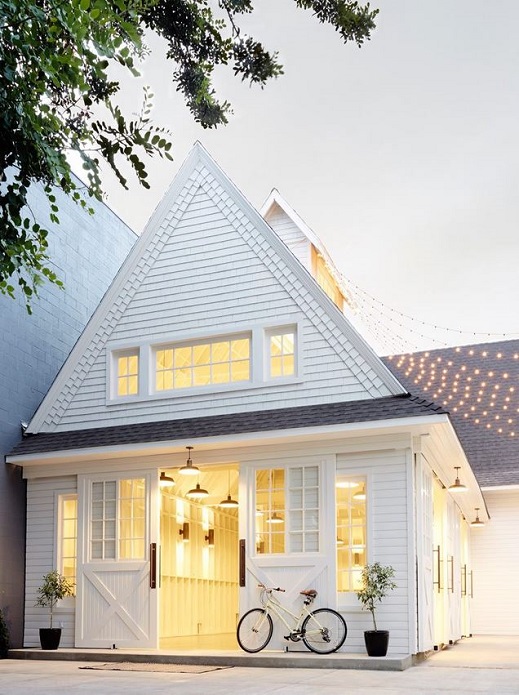 One of my favorite event spaces that I follow on Instagram. A beautiful Victorian farmhouse in the heart of Hollywood, California. Oh the events that take place here! Each one more splendid than the last. An all-white space with simple industrial black fixtures, lots of windows and lovely architecture.
Iris Apfel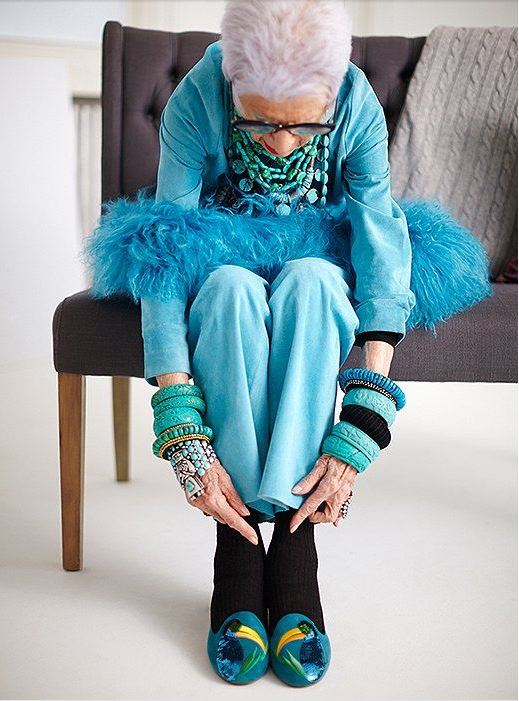 Who doesn't love Iris? This woman has been charming the world for decades with her iconic style and care-free attitude. I adore all her crazy colors and patterns, but her tropical blue attire in the One Kings Lane feature, has me smitten. Her documentary, Iris, is currently playing at the Belcourt. Don't miss it!
Mid-century Renovation – Portland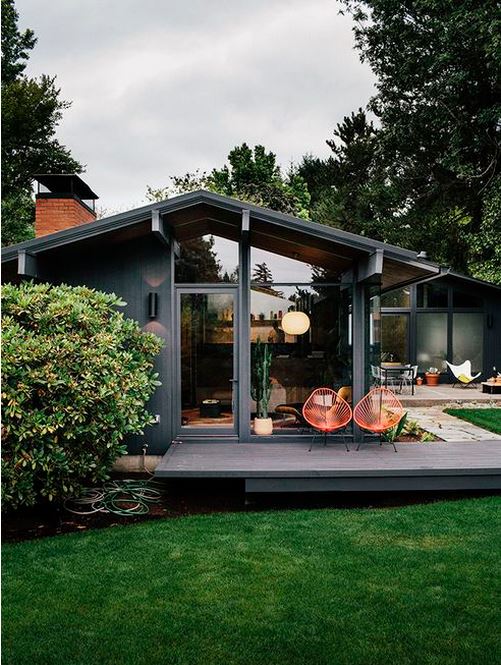 A brilliant 1950's Portland home renovated to its original glory. Multiple windows and doors, allowing nature and the interior to be one unifying space. One of my favorite features of this home is the use of dark paint on the exterior. The dark color is a striking contrast to the natural elements surrounding the home, and showcases the architecture beautifully.
Tulip Fields – Holland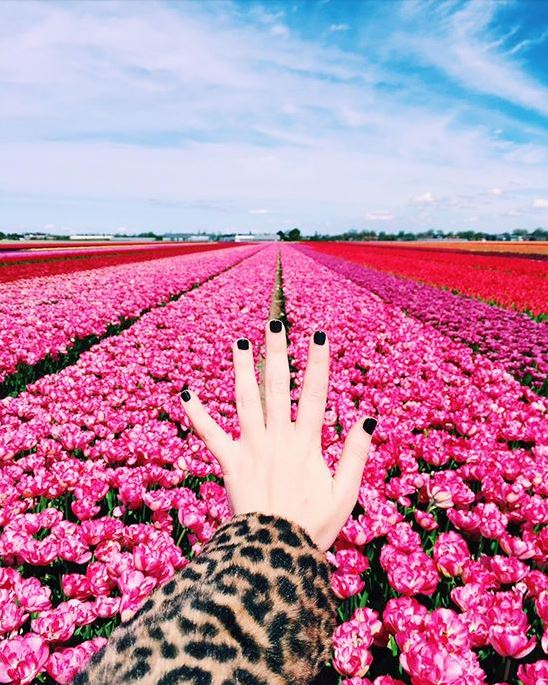 Bri Emery has been on a six week inspiration vacation in Europe. She's scouring various cities for new ideas, products, designs and an overall refresh of the mind. One of my favorite photos thus far is the tulip fields in Holland. Follow her travels here.
Top 10 Green Plants for the Body and Soul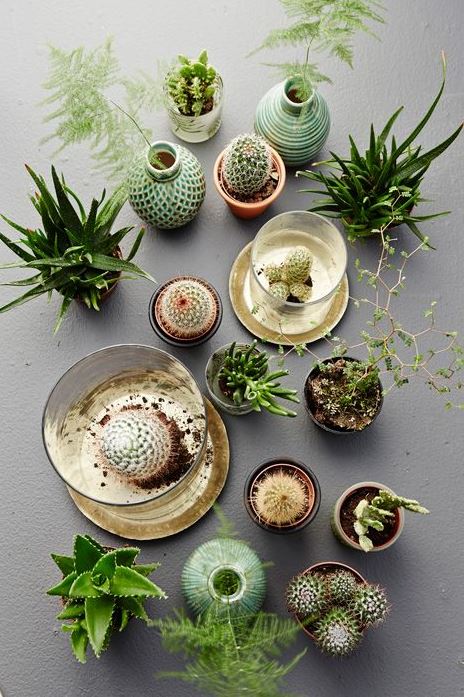 Norwegian blogger Marianne de Bourg, gives great tips on how indoor plants can help you have a healthier home. She provides 10 excellent plants that are both beautiful and beneficial to your health.
Taroudant Morocco – The Colors of A French Designers House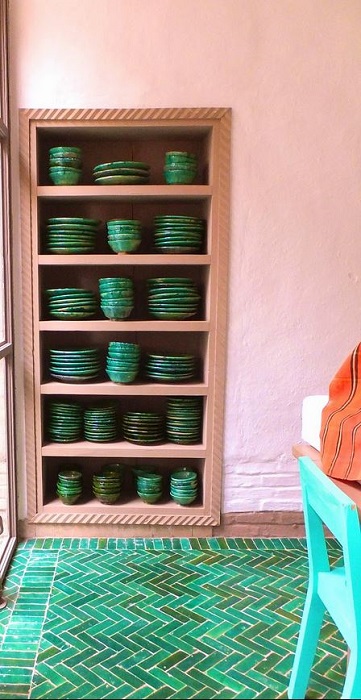 Layers of dusty pinks, blush, peachy-cream and vibrant shades of verdant green, all under one roof. This home pairs these colors in way that almost seems magical. An exotic mixture of Moroccan and French designs that is quite captivating.
Threefold Restaurant – Melbourne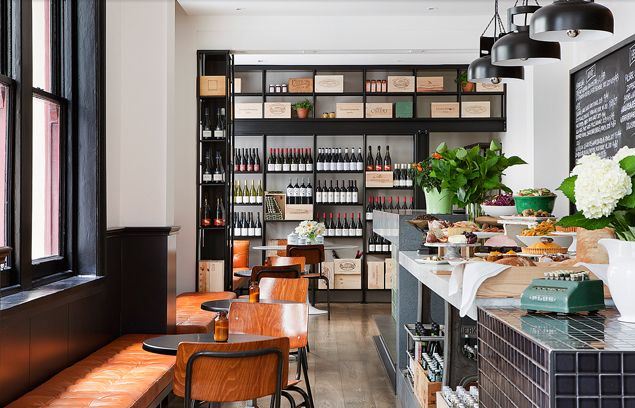 A distinctively charming restaurant that emphasizes servery and fresh food in their design concept. The restaurant has a wonderful mixture of eat-in kitchen and high-style café, creating a warm and inviting environment. Simple, yet decadent – the perfect place to spend an entire afternoon.
How to Compost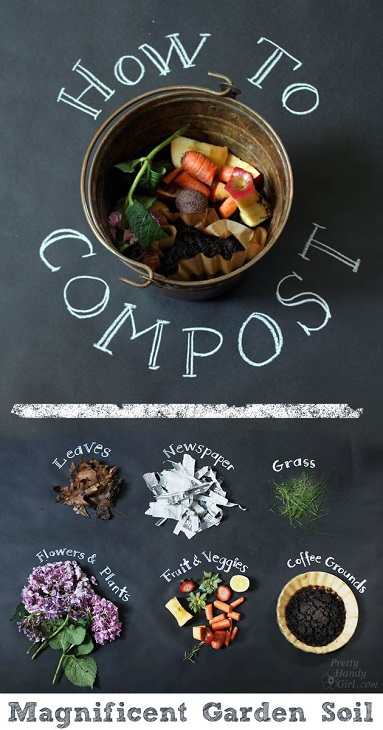 I know what you are thinking. How can composting be inspiring? Pretty Handy Girl has a darling blog post on how and why you should compost. The post is so cute, you'll likely forget that she is talking about garbage and worms.
DIY Vanilla Orange Mint Sugar Scrub


A delicious concoction of summer scents that remind creator, Ashley Rose, of a blissful day in Hawaii. Not only is the recipe divine, her photos are equally luscious. Excellent prop-styling that evokes summer in the tropics. I especially love the combination of the vivid orange, pinks and greens with the soft off-white sugar scrub.
Alys Beach Home by Dungan Nequette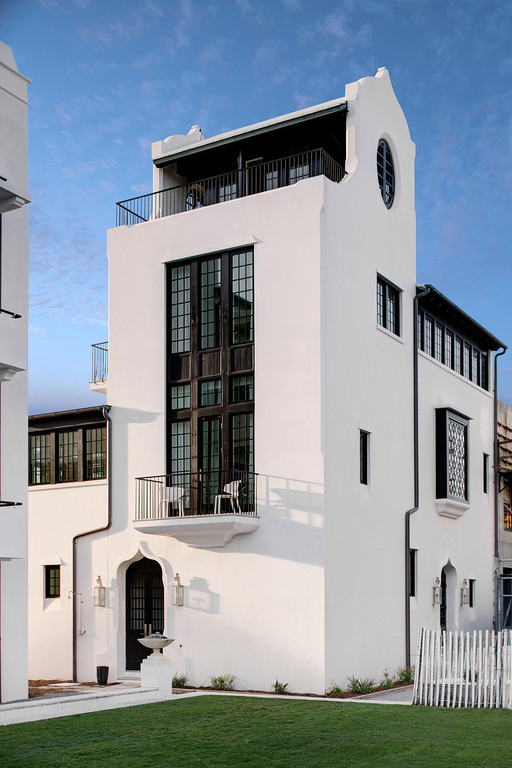 Have you been to Alys Beach? If you haven't, you are most definitely missing out. Located on the magnificent 30A of the gulf coast, Alys Beach is a gorgeous all-white planned community with stunning architecture and landscapes. One of my favorite homes in this area is the home designed by the talented Dungan Nequette. It's breathtakingly beautiful with its grand Bermudan exterior and luxurious interior details. Click through the photos and be prepared to be wowed.
---