Much apologies for the lack of posts this week. I have family visiting, and I have not mastered the concept of working from home with house guests (especially when I'm having too much fun). Anyways, if you missed my 12th & Broad piece last week, here's a chance to catch up. Enjoy lots of fun decor ideas for spring parties.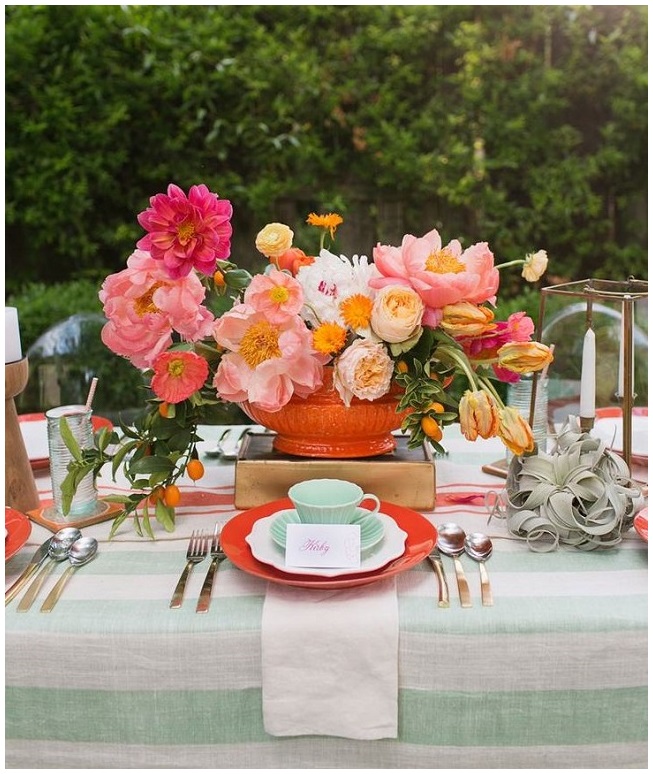 Photo via Style Me Pretty
Spring has finally sprung! And, all I want to do is throw an outdoor party. For the last few weeks Nashville has experienced warmer days, lots of sunshine and gorgeous crisp air. After the crazy winter weather we had last month, this change in season is greatly welcomed.
This weekend is Good Friday and Easter (aka Passover), and whether you celebrate the holiday or not, it's a great time to celebrate the new season with friends and family. After being cooped up all winter, I think entertaining al fresco is a must. Dining outside is pretty much my favorite way to entertain. The atmosphere is casual, everyone is at ease and there is no rush to leave – exactly how sharing a meal with your loved ones should be.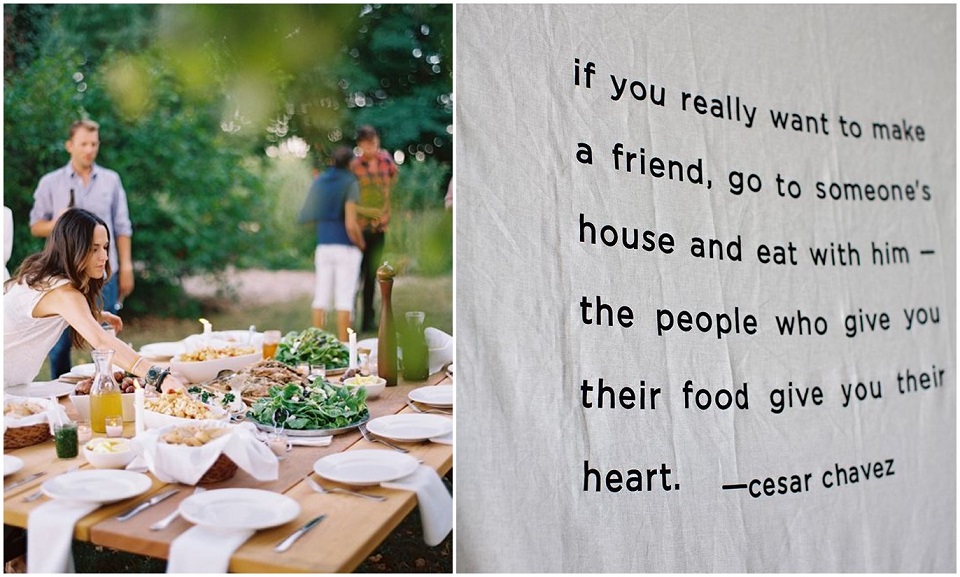 Photo via Kinfolk and Pinterest

Below are a few décor tips on how to throw a great spring party. Instead of going with the same style, year after year, try something new. I guarantee your friends and family will appreciate the new look.
COLOR PALETTE
DON'T: Please, for the love of all that is holy, back away from the elementary hallmark pink, yellow and blue that is used every year for spring décor. Back away! Leave those childish colors to the Easter baskets.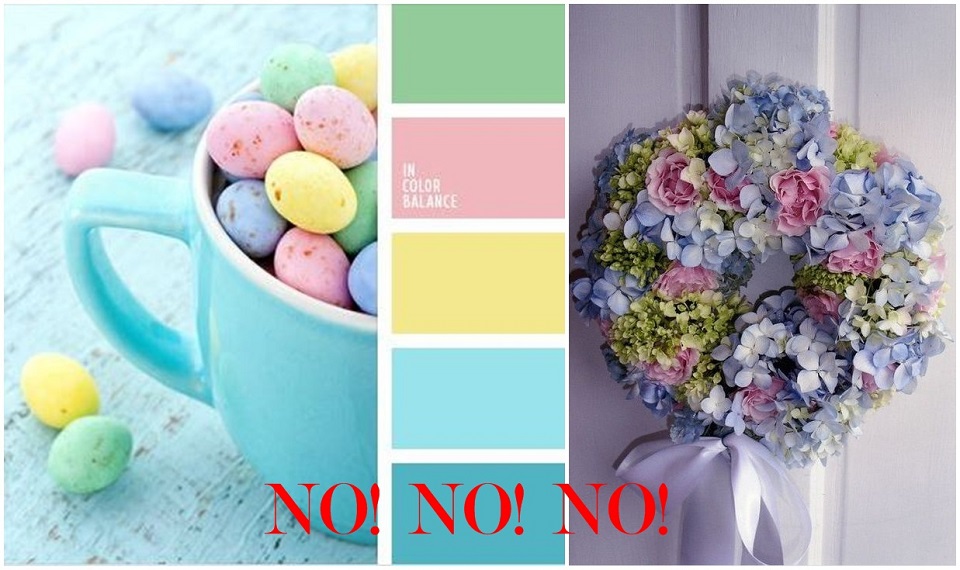 DO: Apricot, Tangerine, Blush, Coral, Lucite Green and Sage.
These colors are fresh and flirty. Still whimsical, but modern and grown-up.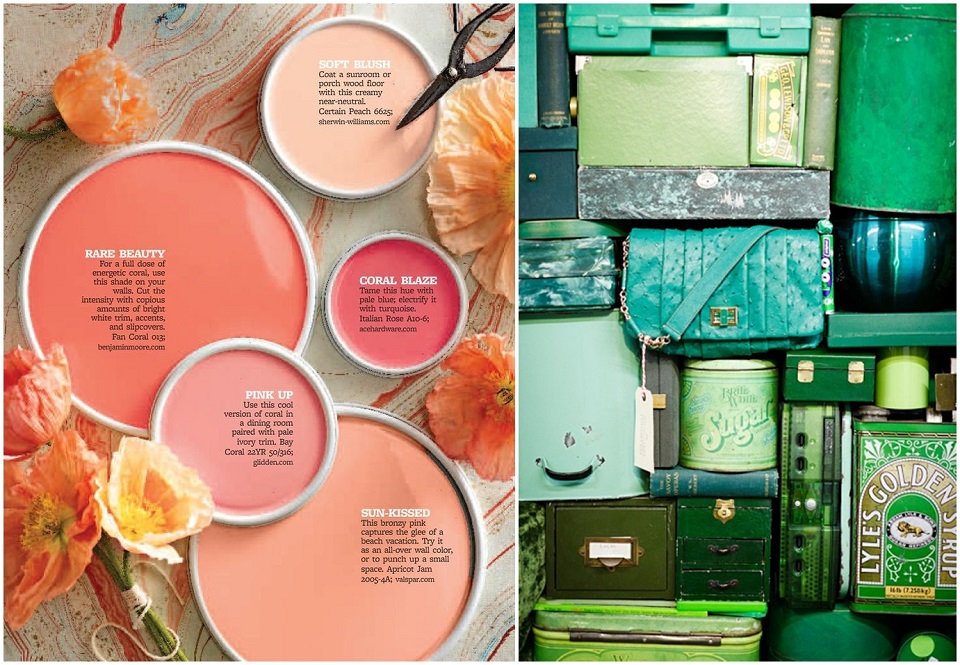 Photos via Pinterest

TABLE DÉCOR
DON'T: Since we are on the topic of childish décor, let's leave the bunnies, baby chicks, and little lambs to the kiddos as well. There is no need for a giant plastic rabbit to ever be incorporated in your decor, nor a faux grass runner on your dining table, or cheap throw away signs that tell everyone spring has arrived. Just don't.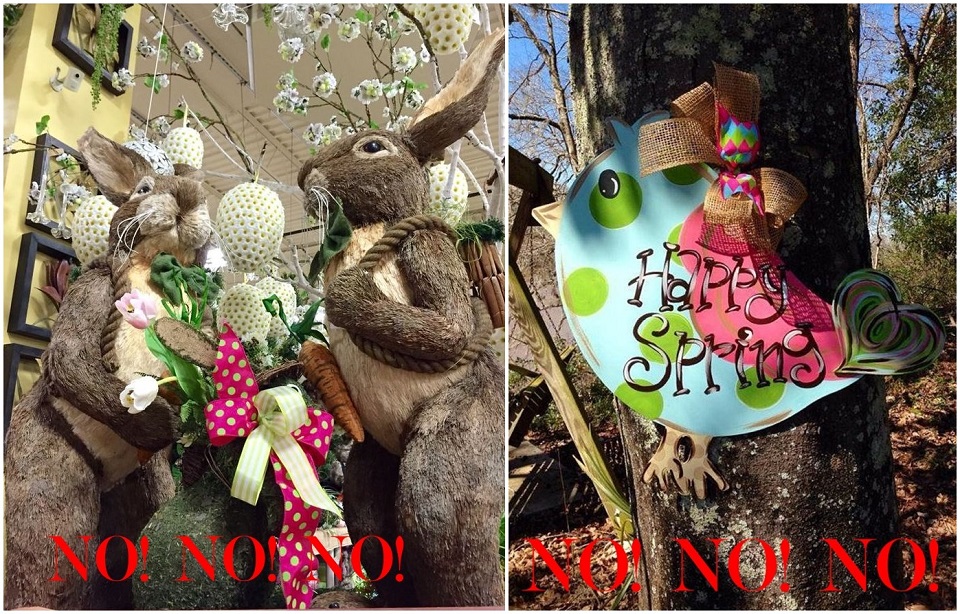 DO: Keep the décor simple, fresh and let nature be your inspiration. There is no need for imitation, use the real deal and the results are timeless and beautiful. Flowers and greenery, seasonal fruit, handmade place cards, pretty linens and nice dinnerware is all you need. Simple is always better.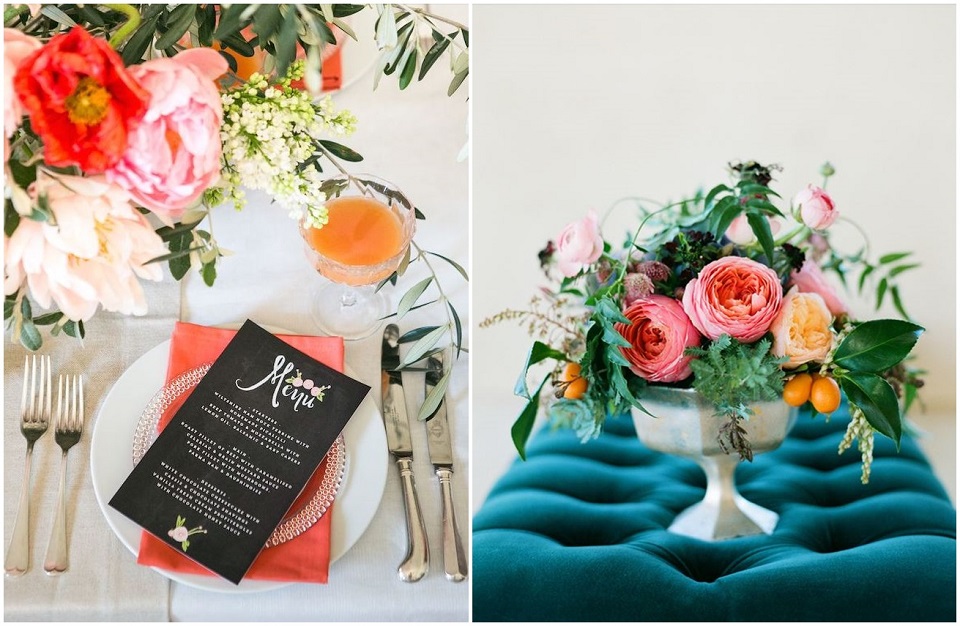 Photo via Burnetts Boards and Ruffled Blog

FLOWERS
DON'T: Tulips and daffodils are beautiful but they are not the only flowers growing in the spring flower bed. There are numerous varieties, in all sorts of shapes, colors and sizes. Do not limit your décor to two types of flowers because they are the poster-child of spring.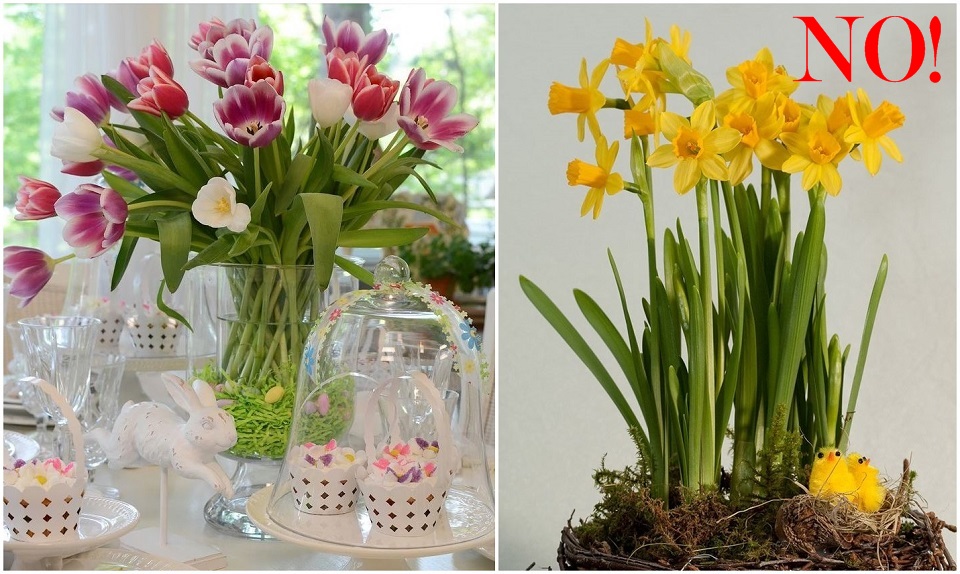 DO: Choose a sunny citrus floral arrangement with lots texture. Instead of the traditional single-variety tulip, create a mixed variety of florals in shades of dusty oranges, coral pinks and sage-greens. The colors are stunning together and will be perfect for a spring table.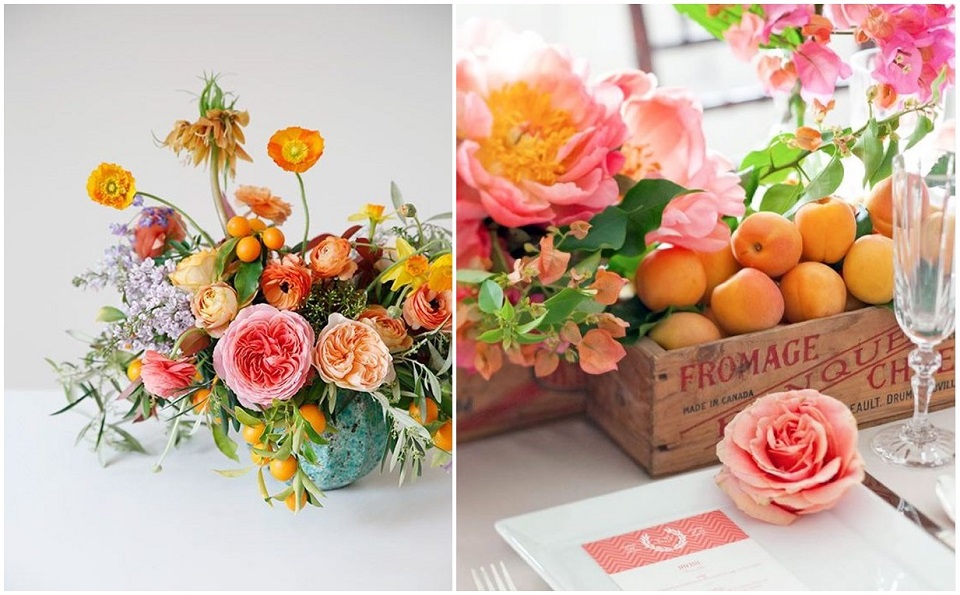 Photos via SF Girl by the Bay and Brit + Co

COCKTAILS + DESSERT
Whether you are hosting an intimate brunch or a traditional Easter lunch, always have cocktails and dessert. These two items on the menu are what make a party, well, a party. They make a lot of smiles, and they bring a festive element to the décor.
DON'T: Mimosa bars have had their fun but it's time to try something new.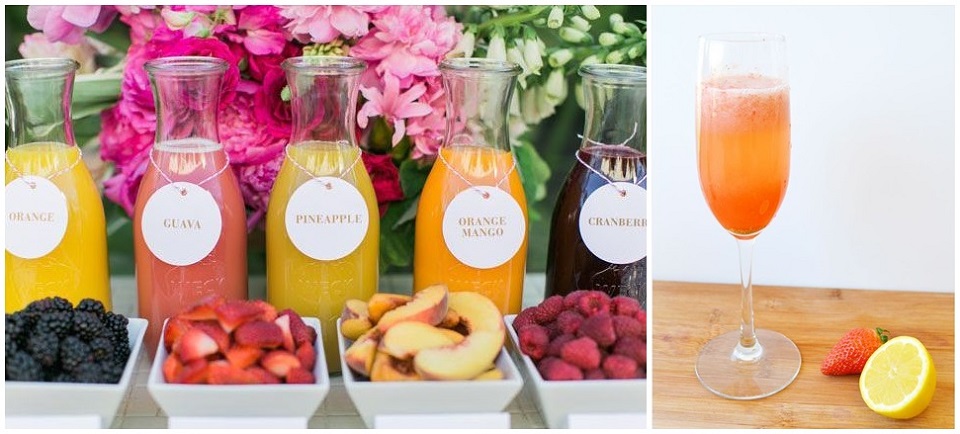 DO: Try a delicious Guava Sangria with a Touch of Sage,  Honey Paloma, French 75 (similar to a mimosa, but so much better)


Photos via SB Chic, Design Love Fest and PDX Food Love
DON'T: Overly sugary sweet desserts in bright (chemically dyed) colors.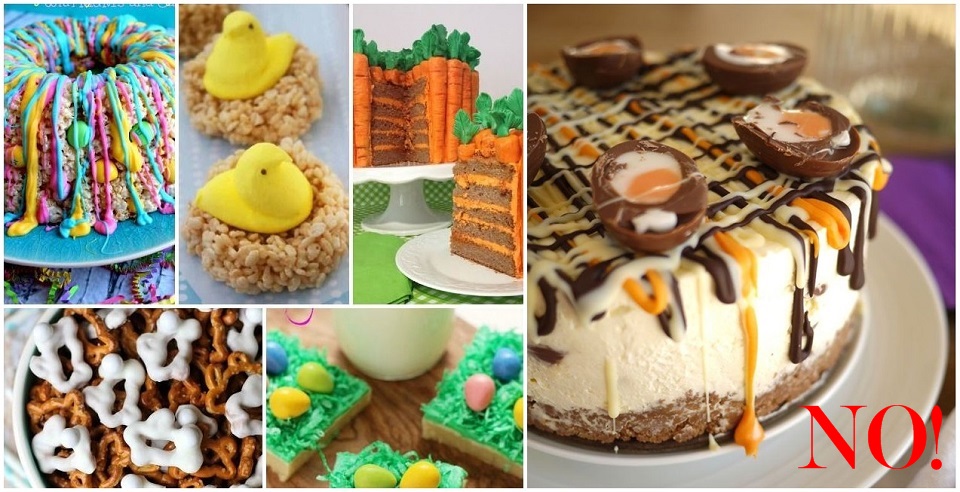 DO: Try a lightly sweetened but decadent dessert, like an orange sherbet cake, a naked strawberry shortcake or mandarin orange tea cookies.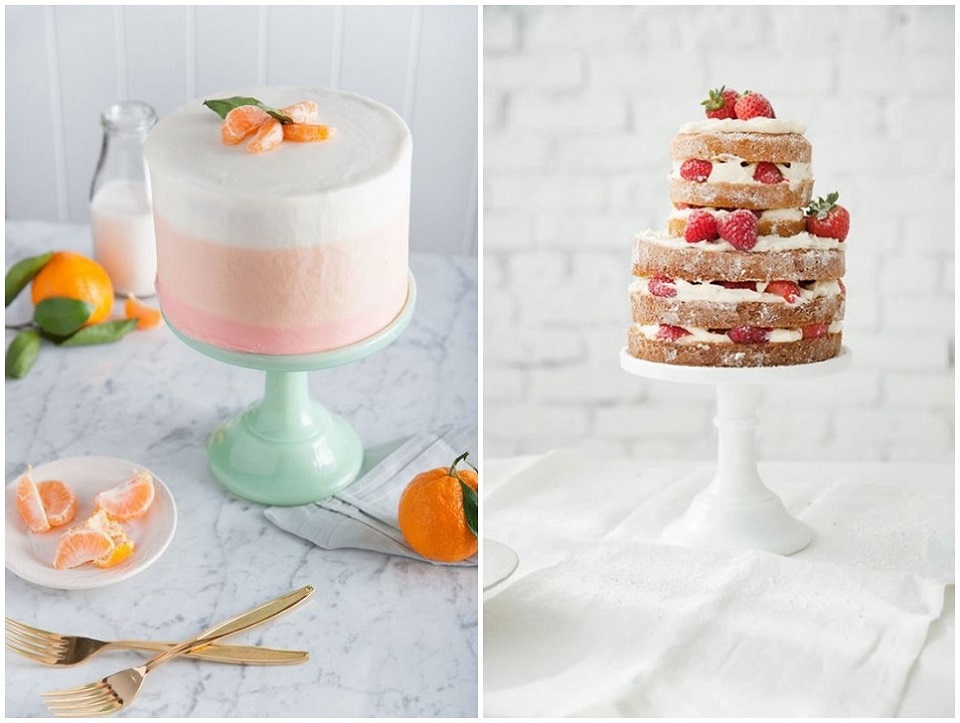 Photos via Design Love Fest Pinterest Boards
---