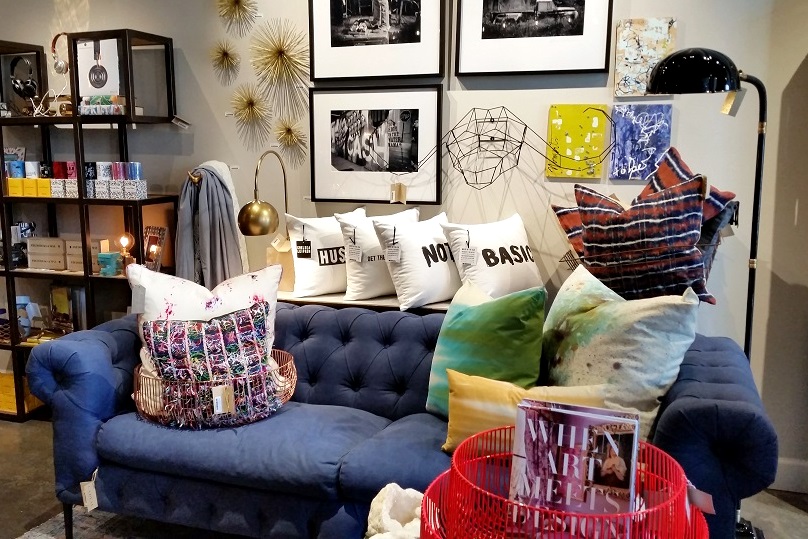 If you have ever stepped into the darling 12South boutique Cadeau, you understand that a surprise is always awaiting you on the other side of their entry door. Cadeau, meaning gift in French, is a refreshingly chic gift shop full of local and name brand décor and home furnishings. Whenever I visit, I am delighted by all the handpicked treasures – well curated, a bit cheeky and packed with inspiration.
Recently, I stopped into Cadeau and found myself immediately drawn to the hand-dyed pillows designed by Aubrey Hyde. Gorgeous patterns, in exquisite colors and each uniquely their own. I was completely smitten by the textile designs, which varied from ink-blot, drip, cosmos and blasted colors on linen/cotton. The pillows are surprisingly different, and yet, they have a wonderful classic appeal. Best of all, they are handmade in Nashville. No silk screens or digital printers, but hand-dyed and sewn one pillow at a time.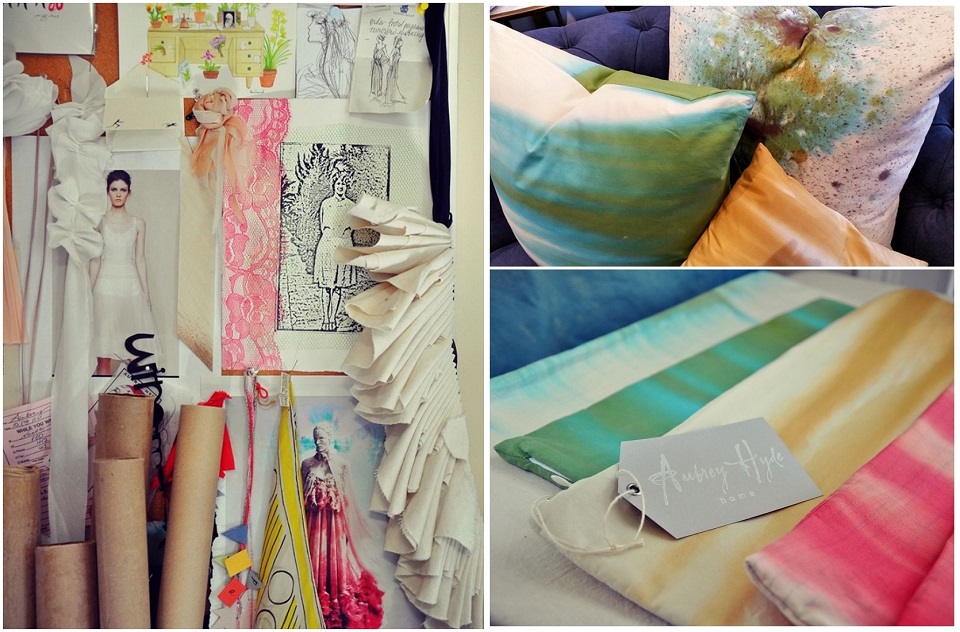 "Always a creative child, Aubrey began her creative career at Otis College of Art & Design, in her hometown of Los Angeles. Majoring in fashion design, she followed her passion for custom couture clothing and went to work at a fast-paced Hollywood costume shop after graduation. It was here that her passion for hand work, designer details and fine craftsmanship flourished.
After a move to Nashville in 2001, Aubrey soon ran the Nashville Ballet's costume shop and became their resident designer. It was here that she grew her love for hand dyeing. She also opened up an online shop where she sold hand dyed accessories and fulfilled wholesale orders from retailers such as Free People."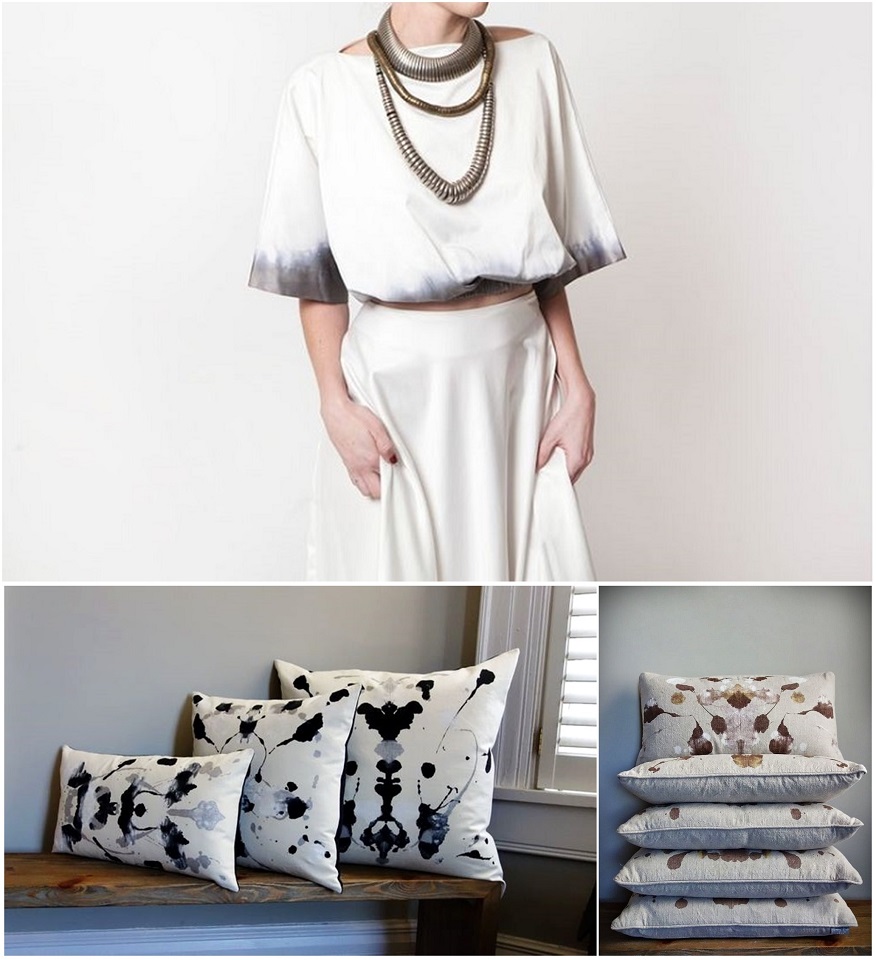 I find that those that can design for both fashion and home, have a rare aesthetic. Their designs stand in a unique realm of luxury and style. Designing in-between two worlds, allows one to be free in their technique and a bit of a rule breaker. Which makes for a very refreshing concept.
If you are interested in Aubrey Hyde's pillows, you can purchase them at Cadeau, online at the Aubrey Hyde store or place a custom order here. And for all you fashion lovers, go to Ola Mai and see the stunning Dipped Liberty Top that Hyde and Nashville designer Leslie Stephens created.
Photos courtesy of Aubrey Hyde, Picture Happiness and Flock South
---