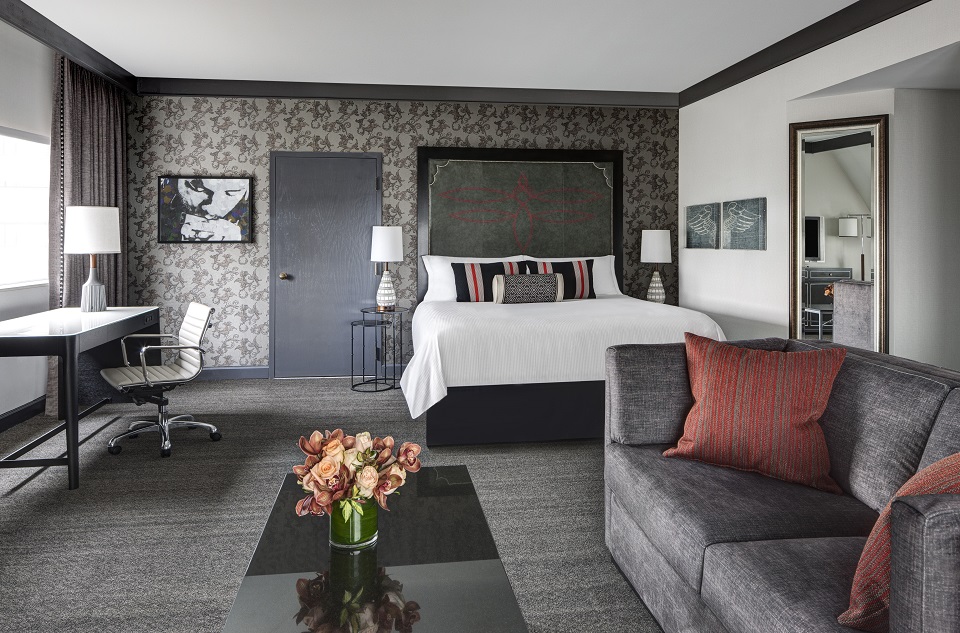 Recently, I was given a tour of the newly renovated rooms of Loews Vanderbilt for a 12th & Broad post. And let me tell you, they are fantastic! The rooms are a moody modern design with a nod to the music scene. A style mixture of fashion, old school rock n' roll, and country music with the comforts of a modern boutique hotel. The touches are subtle, and yet the story is strong.
The design concept behind the room renovations was Traveling Artists. Designers from Simeone Deary Design Group started with a picture of Elvis Costello – inspired by the idea of quieter moments of songwriting and jamming with the band in a hotel room. The lifestyle of a musician on tour is not easy – long hours, months on the road, and the comforts of home lost on generic hotel rooms. More often than not, artists bring items with them to cozy up their hotel stay and give the place a vibe that is uniquely their own. From scarves over lampshades and blankets on the walls to travel memorabilia and décor pieces that bring inspiration. The idea is to forget that one is temporarily living in a box and instead, enjoying the luxury of an intimate space inspired by home and the romance of music. The new rooms at Loews Vanderbilt have captured this concept well. A creative home-away-from-home apartment.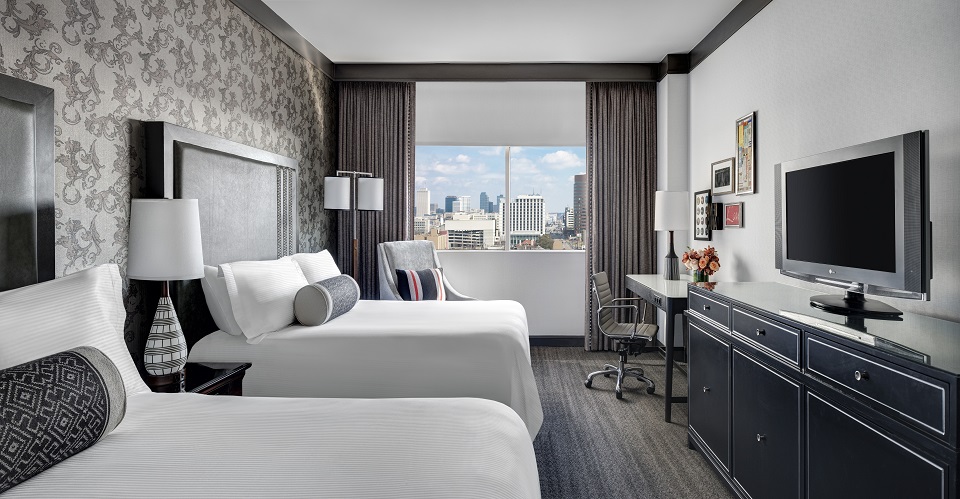 "The design is characterized by details from an artist's clothing, typically a personal declaration of independence, grit from their worn guitar case, and distressed leather from their cowboy boots. There is a rawness, casualness and coziness to the design reminiscent of their intimate spaces where they strum their guitars and create new song lyrics. Comfortable, lounge seating, textured upholstery, and a stripped down dark interior make up the vibe of the guest rooms." – Simeone Deary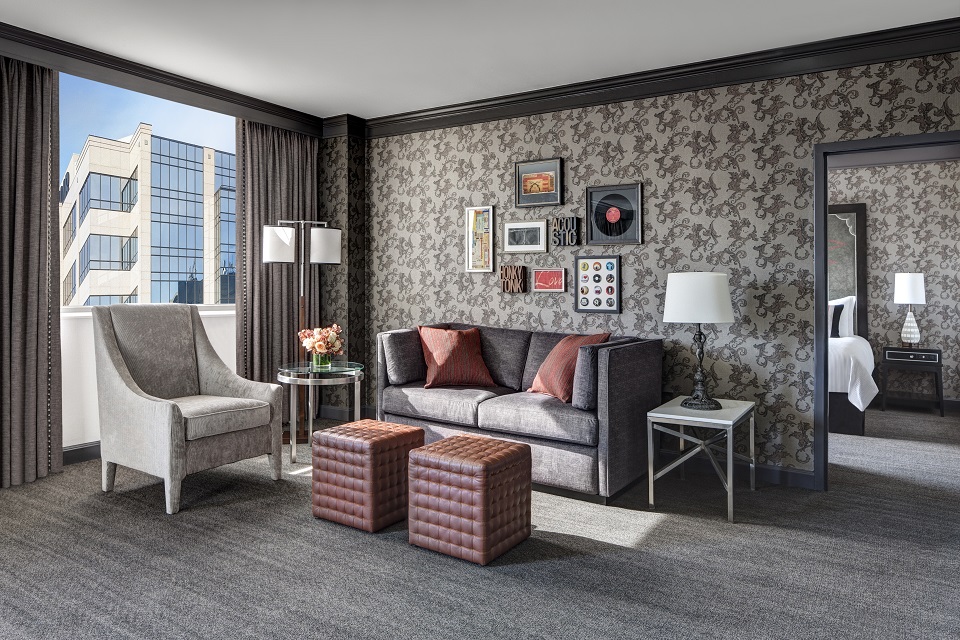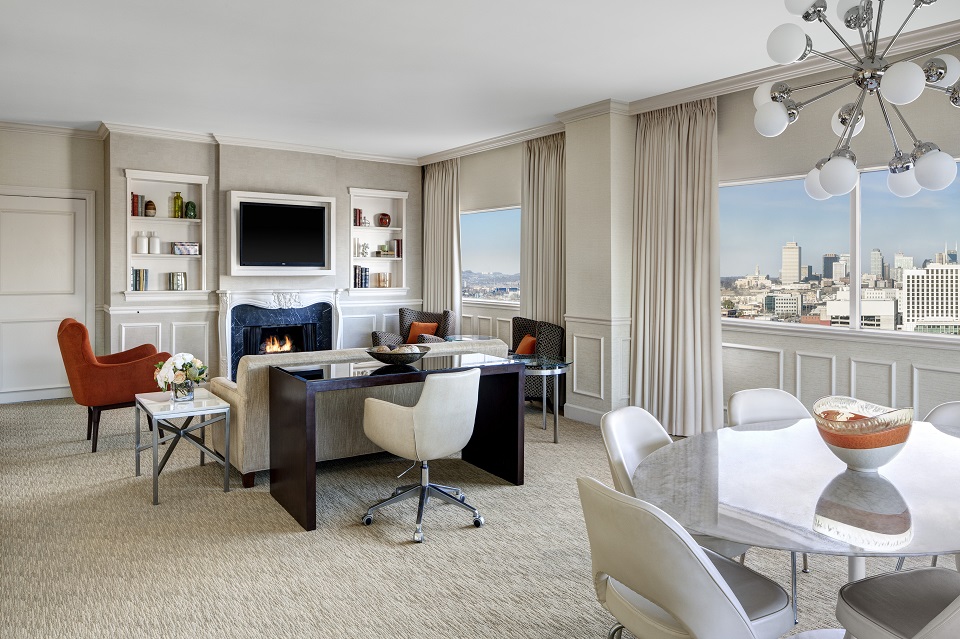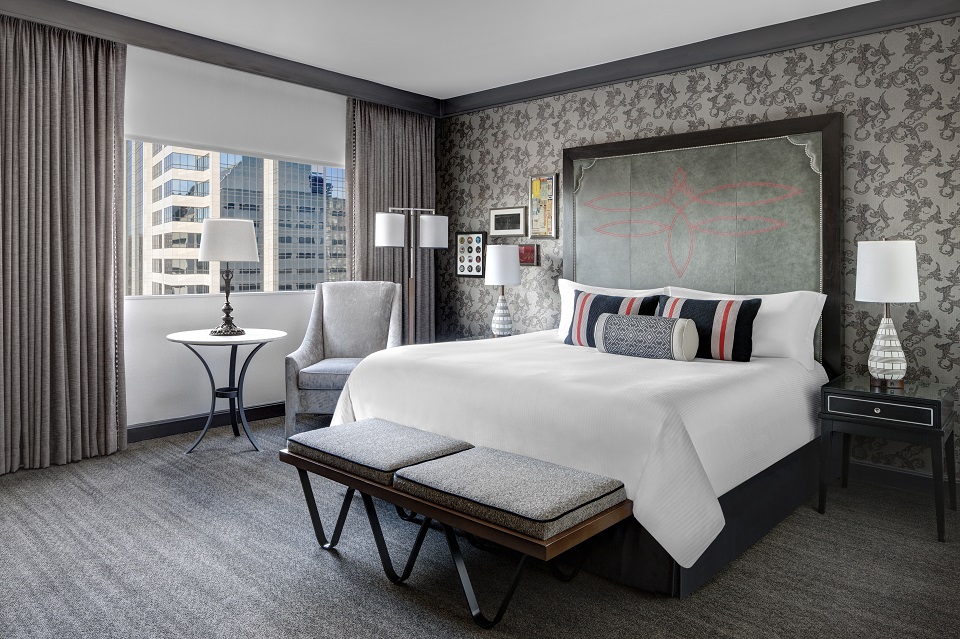 What I loved most about the rooms is the unexpected details. Instead of going with a loud "theme" and skimping on the décor (a common practice of hotel trickery), Loews Vanderbilt chose a different direction. Quite the opposite actually. Mix & match pillows (inspired by blankets and ponchos), high-style lighting, custom furnishings, nail head studded draperies, one of a kind guitar straps on headboards, luxurious flooring, modern wallpaper, blackout shades, and found-object artwork. The attention to detail is refreshing, and the overall concept is a lot of fun. Not overly styled, just enough personality to make the space feel unique. The hotel understands that today's tastemakers want more than a room. They want a luxurious location where they can hang out with friends and enjoy the cool amenities.
With the beautiful renovations of the lobby, the wonderful addition of Mason's restaurant/bar, and now the newly styled rooms, Loews Vanderbilt is definitely making a name for itself.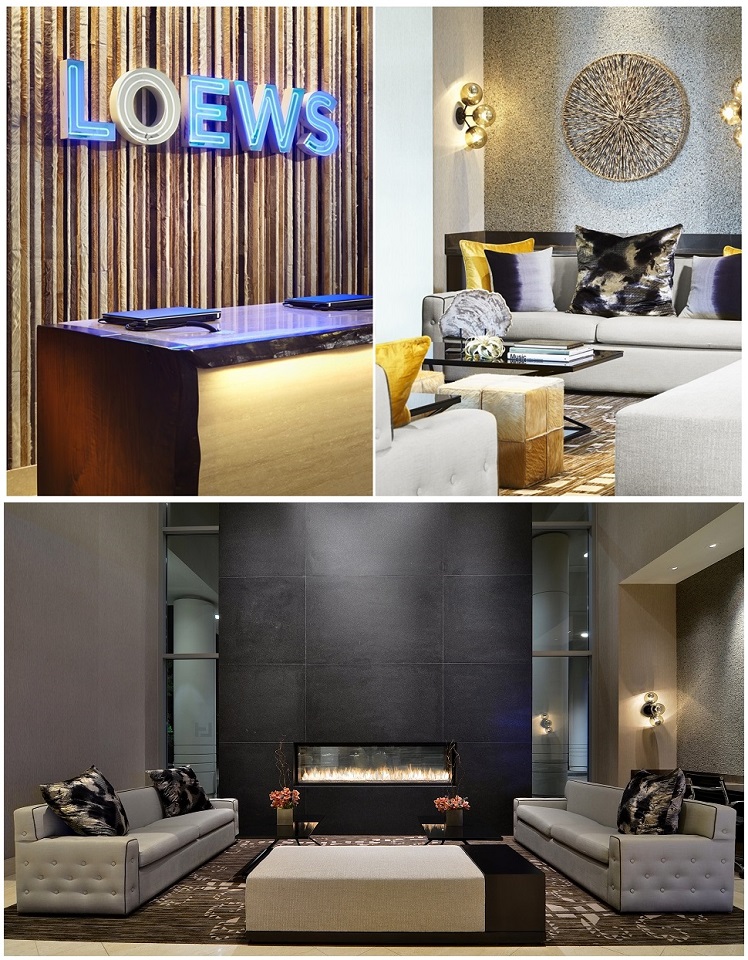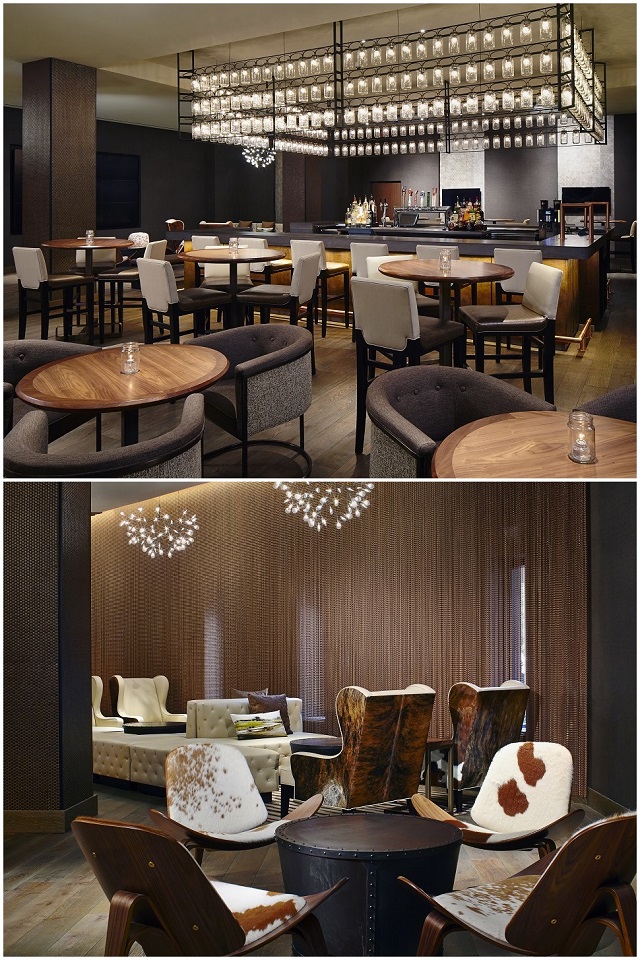 Photos – NASHVILLE, TN – FEBRUARY 25, 2015: Loews Vanderbilt Hotel Nashville.
Credit: Photographs by Bruce Buck
---