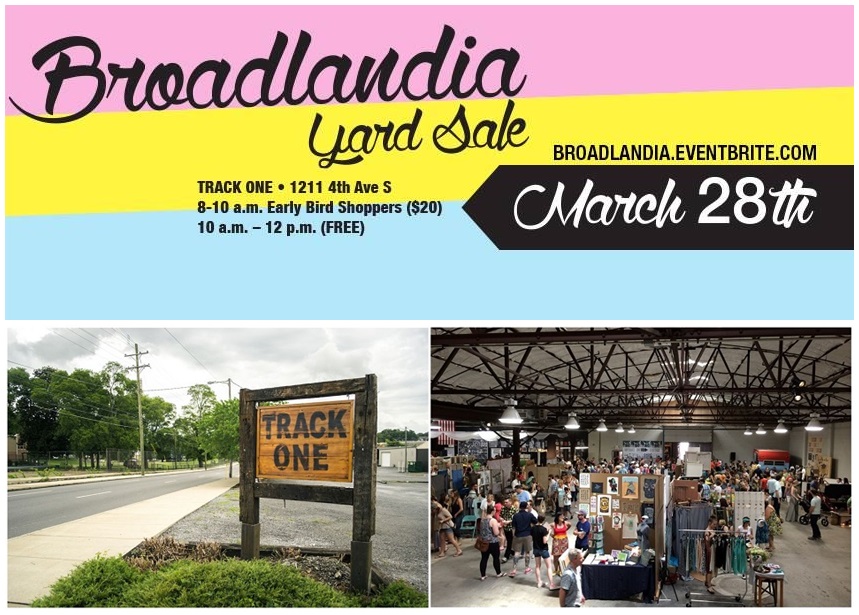 "Imagine a yard sale full of great finds from Nashville's best closets, guest rooms and garages, and so big it takes up an entire warehouse!" – 12th & Broad
12th & Broad is hosting their first ever Broadlandia Yard Sale this Saturday, just in time for spring. They've rented out Track One – a large warehouse space in the Wedgewood-Houston neighborhood (near the Sounds stadium), and they'll be filling it up with a city-wide yard sale complete with boutique gallery, bloody mary bar, and great non-profit partners like ThriftSmart.
And if that wasn't enough to get you excited, Flock South will be there! My dear friend (and partner in design crime) Samantha Oaks with Lucien Porter Design Company, will be sharing a booth with me at Broadlandia. You remember her? She's the one that designed the oh-so fabulous airbnb in the 12 South Neighborhood. This is our first event together, and the beginning of an exciting partnership.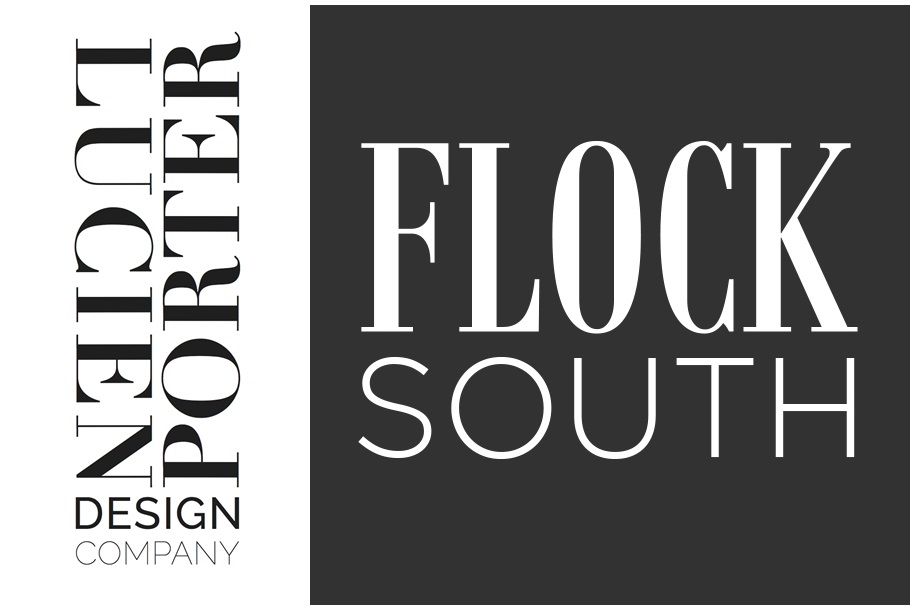 So what are we selling? Home goods, lots and lots of home goods. From decor to lighting to kitchen-ware to rugs and small furnishings. It's going to be a hodge-podge mix of items from our homes, vintage pieces from my booth at Gas Lamp Antiques, and props from past projects. Plus! You get to meet us, ask questions and find out more about what we are doing with our companies.
DETAILS
When: Saturday, March 28
Where: Track One, 1211 4th Avenue South, Nashville TN, 37203
Time: 8-10 a.m. Early Bird Shopping (w VIP ticket; includes bloody mary and breakfast)
Open House: 10 a.m.-noon (free admission)
Want first dibs on all the best stuff + free breakfast, a bloody mary and other special perks?
Procure your Early Bird Shoppers ticket for just $20. You'll get a VIP shopping experience from 8-10 a.m. before the doors open to the public.
VIP Tickets: www.broadlandia.eventbrite.com
---