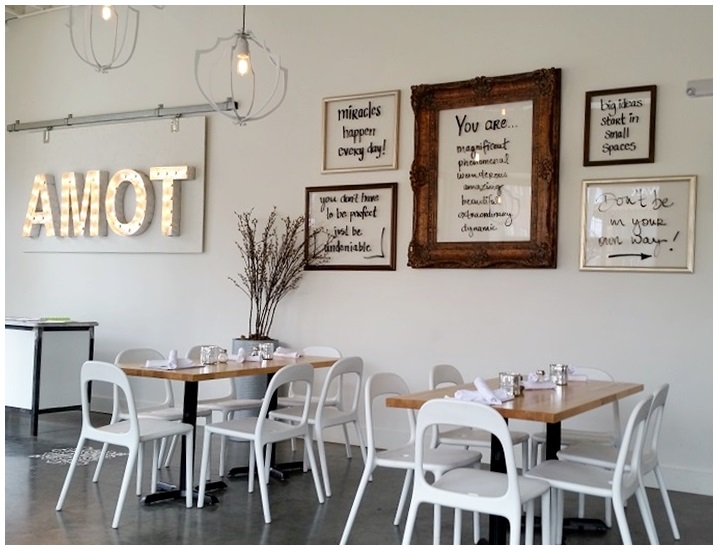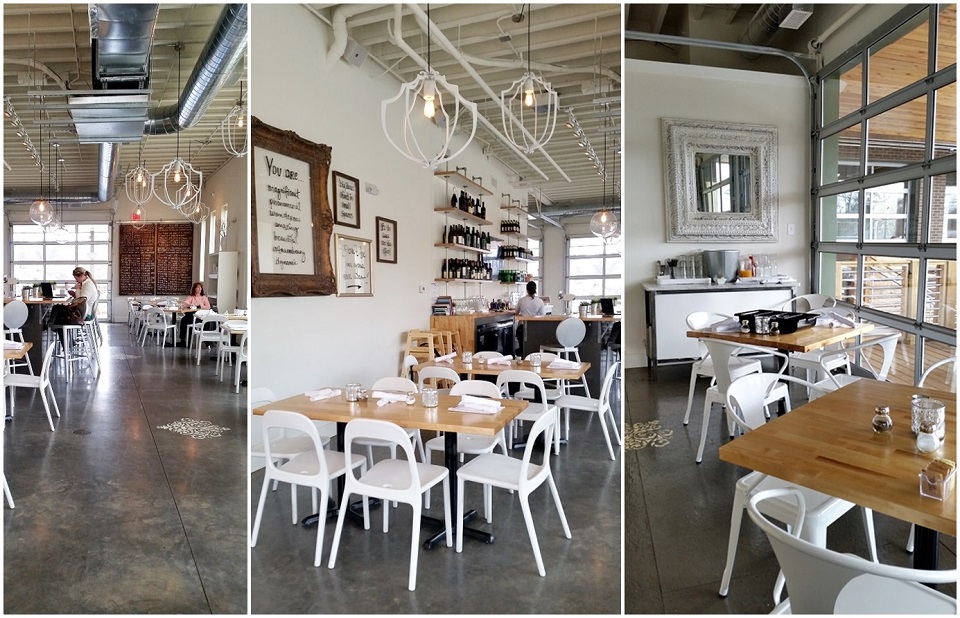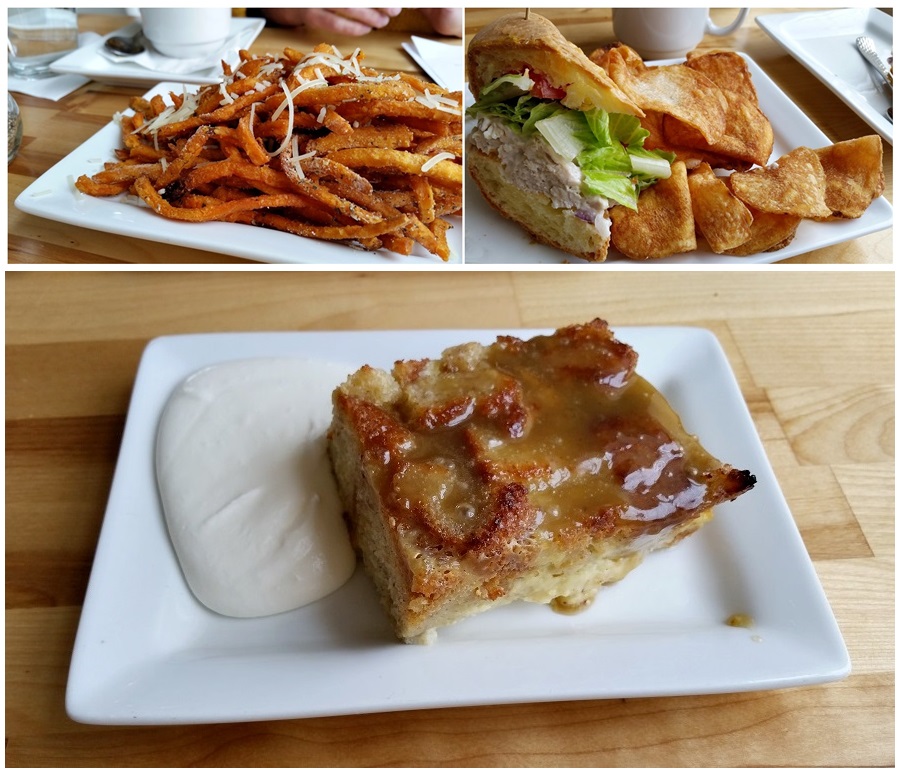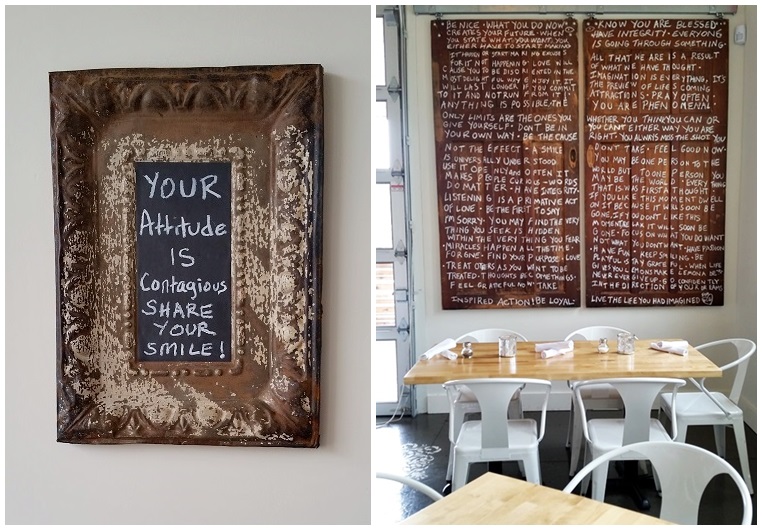 Today I had a lovely lunch with my mom at AMOT Eatery in East Nashville. My mom is one of the unlucky ones who cannot eat gluten. It can be frustrating at times because I am such a foodie (who eats gluten) and I want to share with her my favorite places to eat. But rarely can she eat at those places. Or if she can, the dishes are completely stripped down or she is stuck with a sad salad. Plus! She's always worried that the kitchen will get it wrong or there is some sort of cross-contamination. It's terribly nerve-wracking for her, which makes eating out really difficult. To be able to go to a restaurant where everything is gluten-free is kind of awesome. And when the gluten-free food is delicious (even to us gluten-lovers), you know you've got a winner.
The decor in AMOT is a charming modern feminine style. Crisp white walls & furnishings, lots of natural light, old black and white movies playing over the bar, and darling lights strewn throughout the space. The moment we entered into the restaurant, I knew I wanted to be there all afternoon. The space puts you at ease, almost pushes you to take a load off.
Instead of rushing to order, we ordered coffee and just took the space in for awhile. It was nice to just relax and chat with my mom, as if we didn't have a care in the world. Eventually we ordered an appetizer – the sweet potato fries with arugula and parmesan. I am not a big sweet potato fan, but these fries were excellent. A perfectly balanced savory-sweet that had us licking the plate clean. We then ordered sandwiches on house-made bread. And let me tell you, that bread was heavenly! Gluten-free bread that was light, fluffy and even doughy. It was real bread! Not that cardboard crap that pretends to be bread. We were very impressed, to say the least. We ended our meal with a gorgeous bread pudding. (You're probably catching on by now that we had a theme – try everything that had bread in it). It was so good! Nothing about this dessert, or anything we ate today, tasted "gluten-free". Everything tasted like normal, delicious, wonderful food. Exactly what I was hoping to give my mom today.
Thank you AMOT Eatery for a wonderful day. We will most definitely be back!
---