Since 3/4 of my meetings this week have been canceled due to our bizarre winter weather, I'm home catching up on projects, emails and editing photos. I found these gems from last weeks shopping expedition at the Nashville Downtown Antique Mall.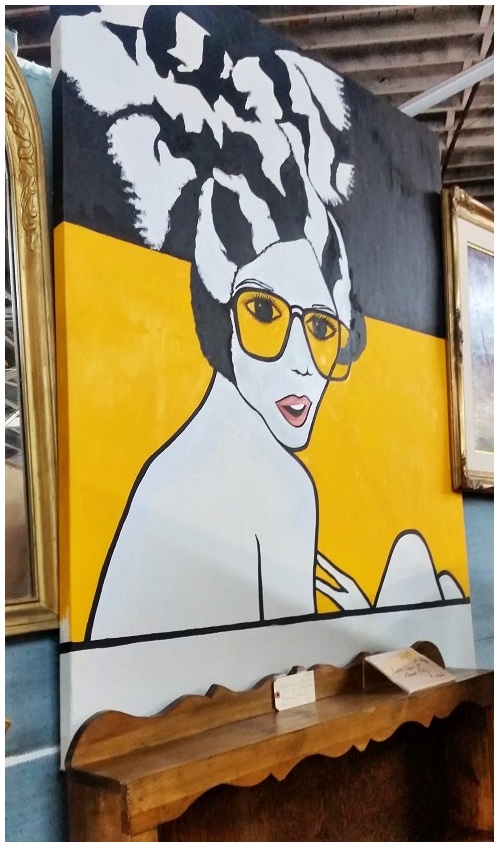 I really want a client who needs this painting. It's quirky, imperfect & full of fantastic color.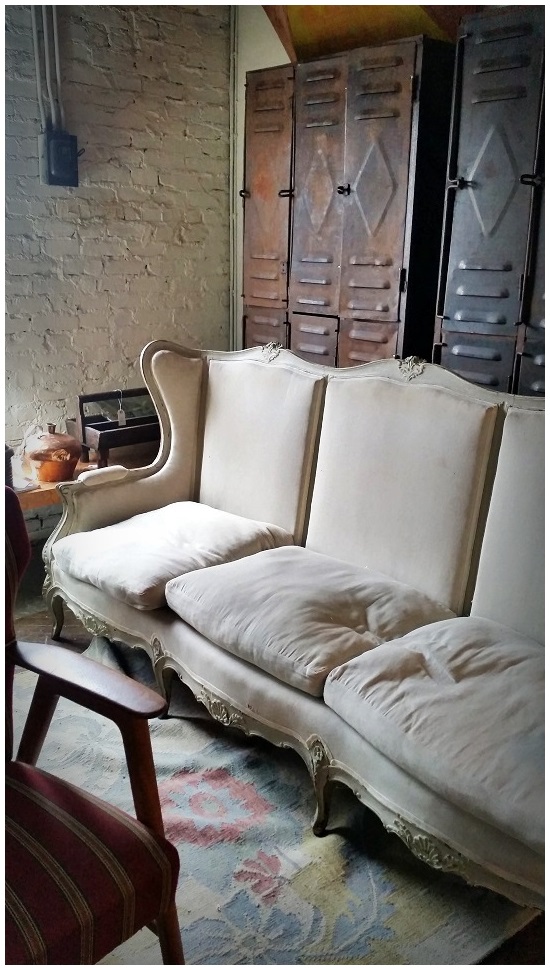 This antique sofa paired with these vintage lockers is downright delicious.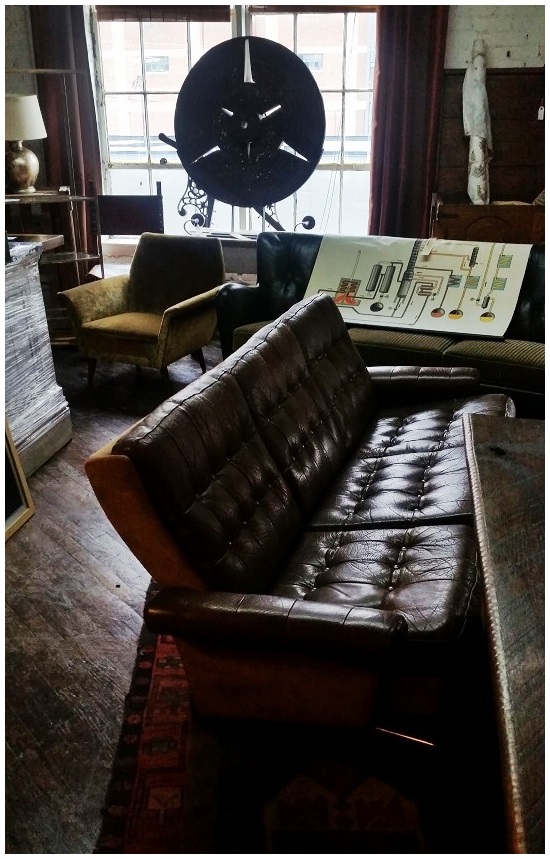 Isn't this leather sofa divine? And what about that German distillation chart? It would look gorgeous hanging above, wouldn't it? Add a sexy brass bar-cart and a mid-century modern coffee table, and you've got the perfect mad men lounge.


If you are in town, check out the Downtown Antique Mall. This place never dissapoints. Set up in an old warehouse on 8th Avenue, this shop is chock full of unique, bizarre, and delightful treasures. You could spend hours in this place and never get bored. I stop by weekly and I am always surprised by all the new things that have arrived since my last visit.
---