If you missed my 12th & Broad post Valentines weekend, here's a chance to catch up. Enjoy and have a great weekend!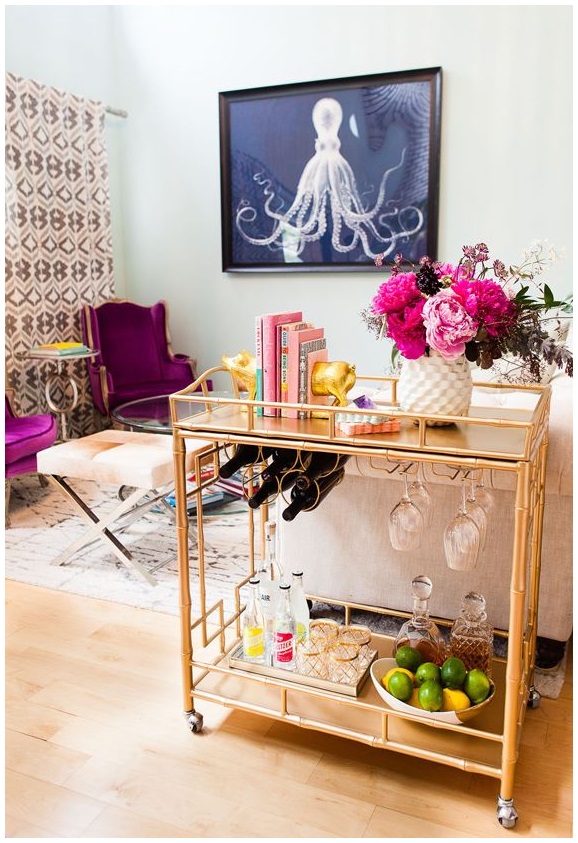 Photo via Glitter Guide

The famous bar cart – serving beautiful libations and serious style in the home and workplace for decades.
Popular in the 1950's and 1960's, this vintage gem is finding its way back into the home and office. The resurgence of mid-century décor, fashion and home bars began as AMC's hit series Mad Men dazzled us each week on the television. This year, you will be seeing a plethora of modern and vintage bar carts in home décor. Accompanied with beautiful bar and glassware in stunning designs. The demand for this functional and swanky home accessory is at its peak once again, making it one of the hottest items for 2015.
From industrial to Hollywood regency, there are lots of styles this year for the bar cart. No longer are you limited to vintage shops and high dollars, the bar cart can be found in numerous stores in a wide range of prices. Whether you choose a simple or over the top design, this home décor accessory will bring a lot of style to any space. And if you are not sold on aesthetics alone, these beauties are very functional as well as stylish. Versatile, mobile, time savers that showcase your treasured high-balls and limited edition whiskies.
Bar Car Must-Haves:


1. Daphne $499 2. Luiza $310 3. Threshold Bar Cart $129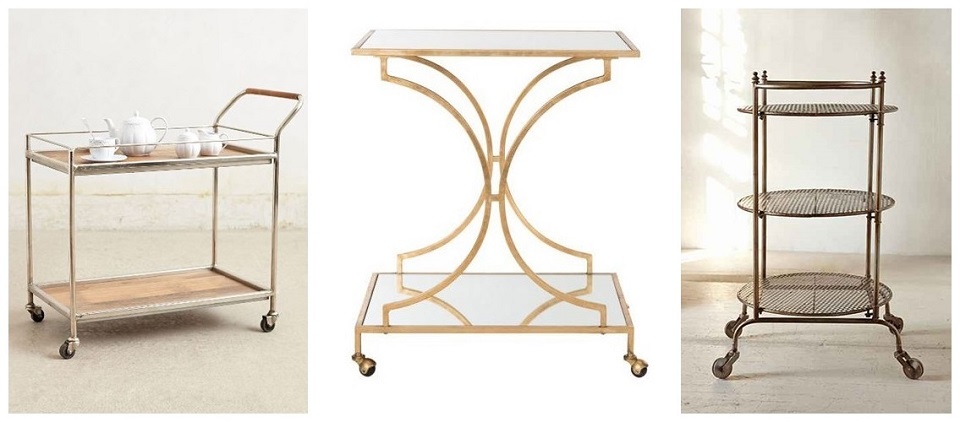 4. Wooden Bar Cart $498 5. Ivanna Bart Cart $325 6. Three Tier Cart $179


7. Josef Bar Cart $499 8. The Coleman Bar Cart $1,199.00 9. Workshop Bar Cart $699
Once you've chosen your bar cart, you'll need to learn the art of stocking the bar. Otherwise you'll end up with a haphazard liquor collection, mismatched glassware and a short supply of bar tools giving you an aesthetic reminiscent of a frat house. One of my favorite bloggers, Design Love Fest, has a gorgeous tutorial on "Setting Up Your Bar". There is no point in purchasing a beautiful cart if you're not going to set it up properly. If you desire the swankiness of the 60's, you've got to dress up that cart and give it the attention it needs.
Glassware and Bar Accessory Must-Haves: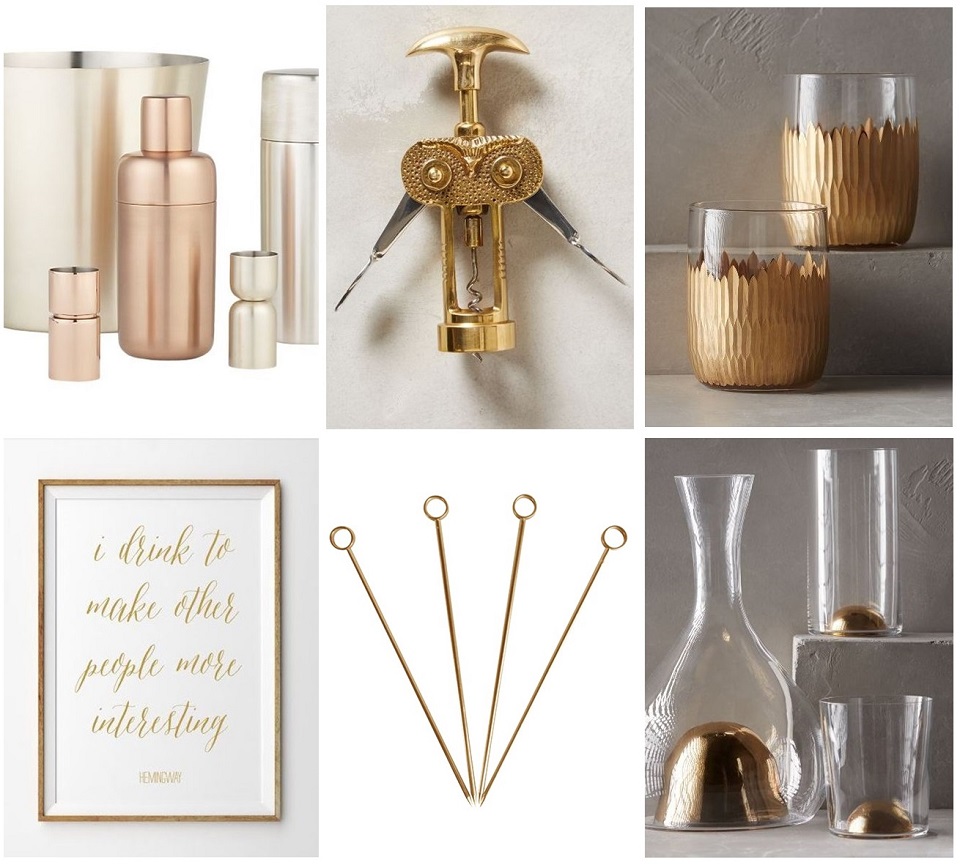 1. Orb Metallic Barware $9.95-49.95 2. Noctua Wing Corkscrew $28-32
3. Lusa Glassware $78 (set) 4. Hemingway Print Price TBD
5. Gold Cocktail Picks $18.95 6. Sculpters Glassware $16-78
*Psst! You can't go wrong with Cocktail Kingdom. It's an excellent one stop barware shop.
Now that you know where to buy and how to set-up a sexy bar, it's time to make a damn good drink. Enjoy the Long Kiss Goodnight, a refreshing winter cocktail created by the talented Prairie Rose (author of Bit By A Fox ) for Design Sponge's Behind the Bar .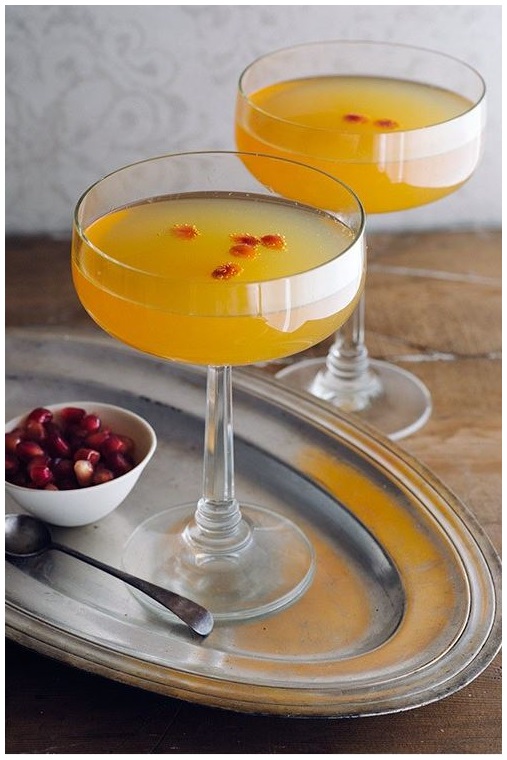 Photo by Kristina Gill
The Long Kiss Goodnight by Prairie Rose
1 1/2 oz Bourbon
3/4 oz Grand Marnier Liqueur
3/4 oz Blood Orange/mandarin/clementine juice
Sparkling wine
Pomegranate seeds for garnish
In an ice filled shaker, combine the first three ingredients. Shake until well chilled. Strain into a large, chilled coupe glass. Top with champagne and pomegranate seeds.
---