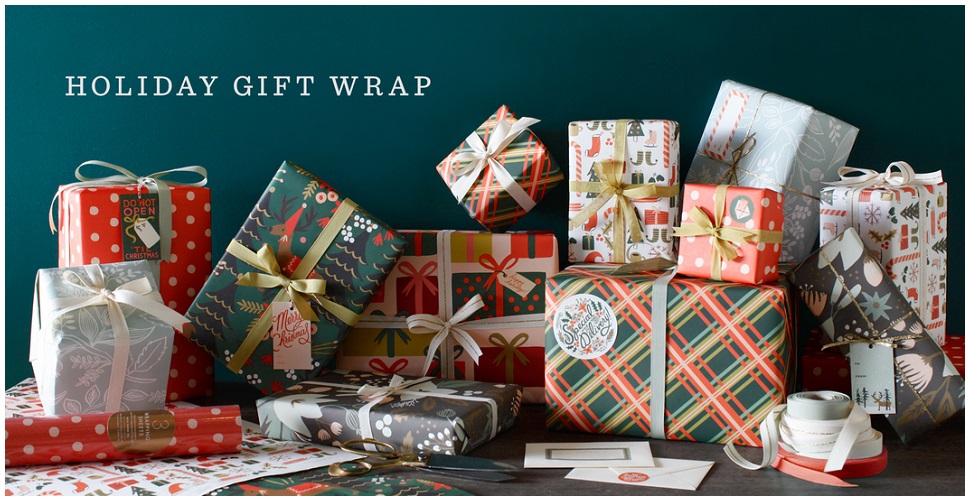 (Photo via Rifle Paper Co)
If you didn't catch my post this weekend for 12th & Broad's Style Scout, here's a recap:
Gift wrapping, you either love it or hate it.
For years I hated wrapping presents. I would wait till the last minute and rush the process. Wadded up, bulky, tons of tape and whatever paper was left on Christmas Eve. This is how I wrapped presents year after year. My gifts were easily recognized for all the wrong reasons.
It wasn't until I stepped into my first paper store that I fell in love with gift wrap and stationary. I learned that gift wrapping was an art form and could be fun (and beautiful) if I would simply plan ahead.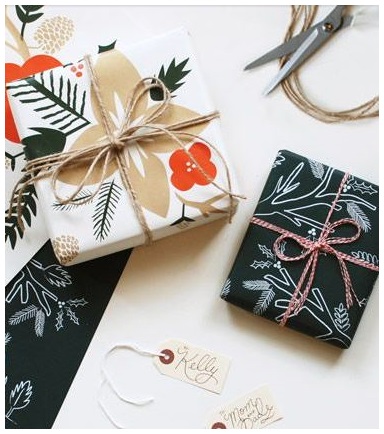 (Photo via Rifle Paper Co)
Here's what I have learned over the years:
1. Keep the Shopping Simple. Throughout the year, pick up paper, cards and various wrapping accessories at stores that you already shop. Don't over think it. Some of my favorite gift wrap for the holidays has been found in the summer.
2. Shop Local. Nashville has an incredible selection of paper goods & craft supplies. Make sure to check out Kore Nashville, Pulp Nashville at Hey Rooster General Store, Rock Paper Scissors, Hester & Cook, and All Seasons
3. Not a Big Shopper? Online Only? Choose 1-3 paper sources that you really like, check in a few times a year and buy a little at a time. My favorite online sources are Rifle Paper Co, Ferme Papier and 1canoe2 and Paper Source (many of the Nashville shops carry these lines).
4. Feeling Crafty? There is a plethora of DIY gift wrapping ideas on Pinterest. The options are endless!
5. Choose Your Materials Carefully. This is an important process. I have found that if I choose paper I love, I will love the process of gift wrapping. There are so many types of papers, varying in weight and finish. And oh, the accessories. So many choices! Find one that suites you. It will make all the difference in the world.
6. Make Room. Christmas is not the only time you wrap a gift. There are lots of other holidays and events. Create a space where you can store your gift wrapping items, and stock up on supplies
7. Make Time. You don't need a whole lot of it, but you do need to set some time aside. The gifts have to be wrapped one way or another. Giving a little extra attention to detail isn't going to cost you a lot of extra time. The key is to plan ahead with your supplies and set-up
8. Why All the Fuss? A well-wrapped gift conveys a message of love and thoughtfulness.
Need some inspiration? Looking for something unique? Here is my holiday gift wrap round-up for 2014: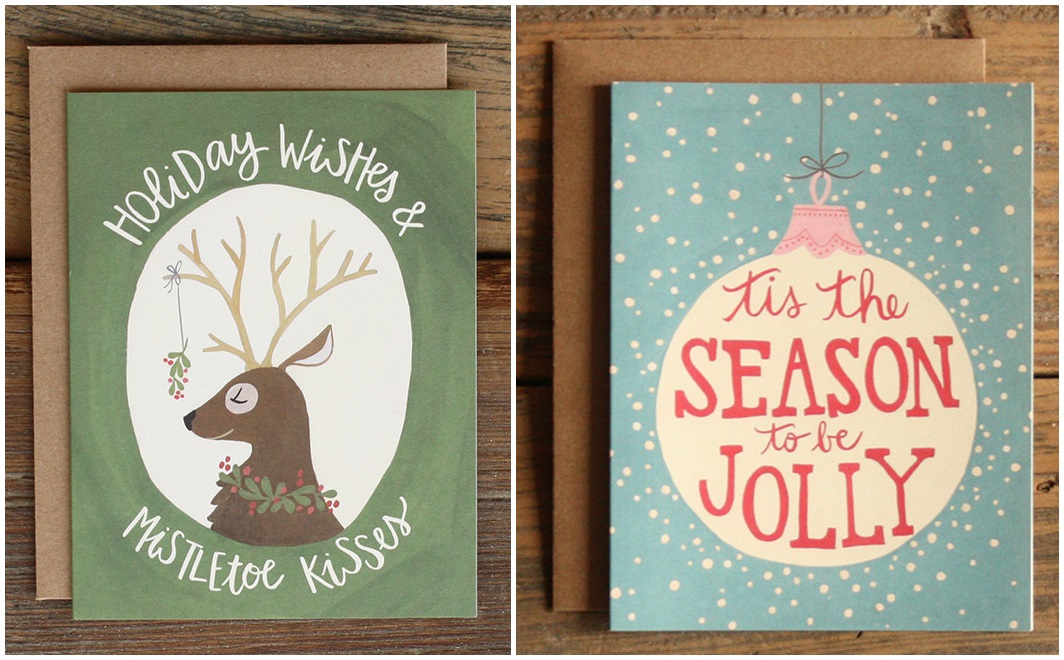 Holiday Cards:
2. Ferme Santa – Hipster Mr. & Mrs. Clause
3. Merry Llama
5. Tis the Season to Be Jolly Card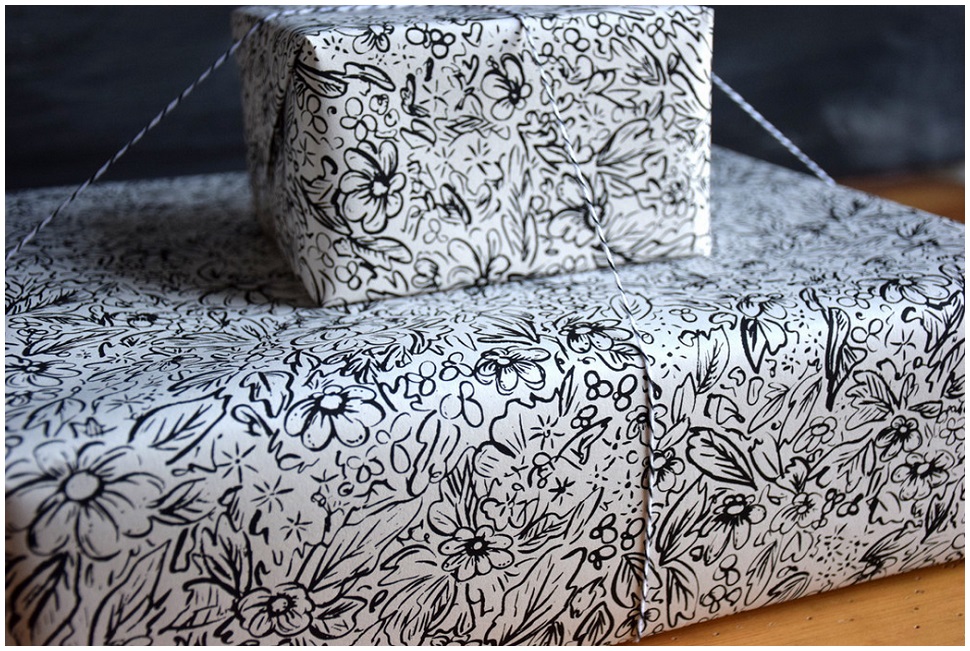 3. Dark Blue and Gold Star Wrapping Paper (in-store only)
4. Black and Gold Polka Dot Wrapping Paper (in-store only)
5. Floral Gift Wrap – Black/White
10. Holiday Dots Wrapping Paper

1. Merry Bitchmas Gift Tag Set
2. Foil Wilderness Gift Tags – Dear
4. St. Nick
8. Heirloon Stripe Red Paper Ribbon
10. Skinny Cream & Gold Ribbon
---