Artifact Uprising has me really excited about making my own gifts this year. If you haven't heard about them, they are best known for their Instagram friendly book. Last year, I had so many friends shouting from the rooftops about this company and the Instagram book. I fell in love the second I landed on their homepage. So many fun ways to gift your memories! From books to calendars to works of art, your options are limitless.
This year they launched new holiday cards. When I saw their 3-in-1 Photo Cards on Instagram, my heart skipped a beat. The design is perfection!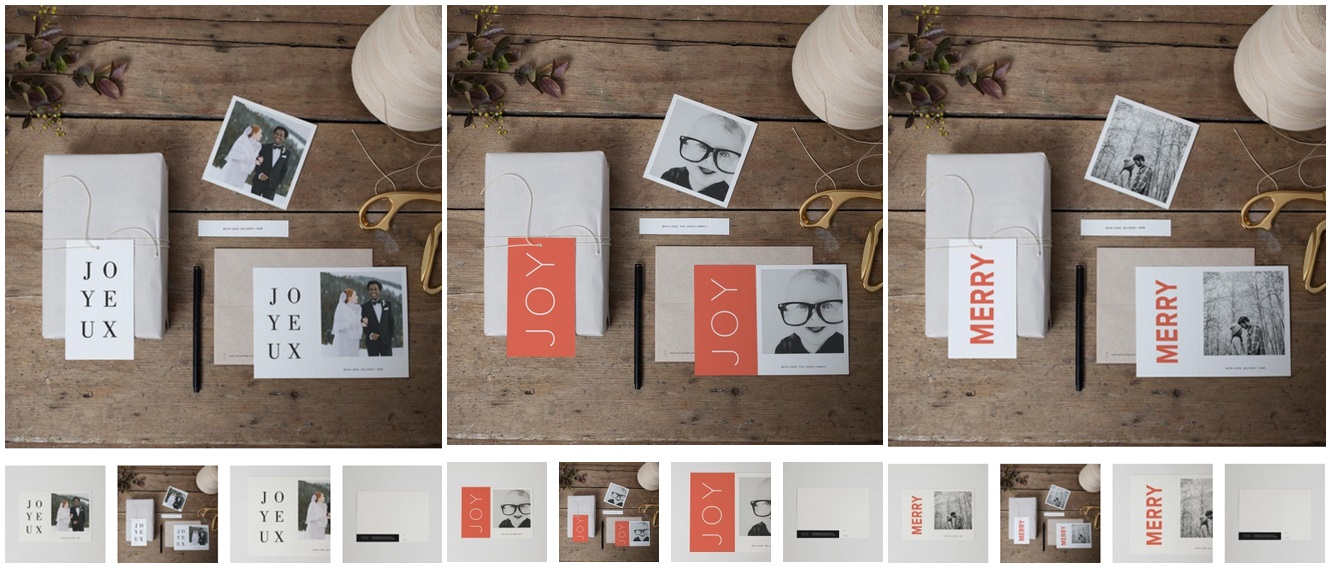 3-in-1 Photo Cards "Reinvent your holiday photo card. The 3-in-1 card is a greeting card, a photo print and a gift tag – all in one. With perforated seams, this card can be re-purposed by recipients." That tag is what did it for me! I love a good graphic on a package, especially if it involves typography.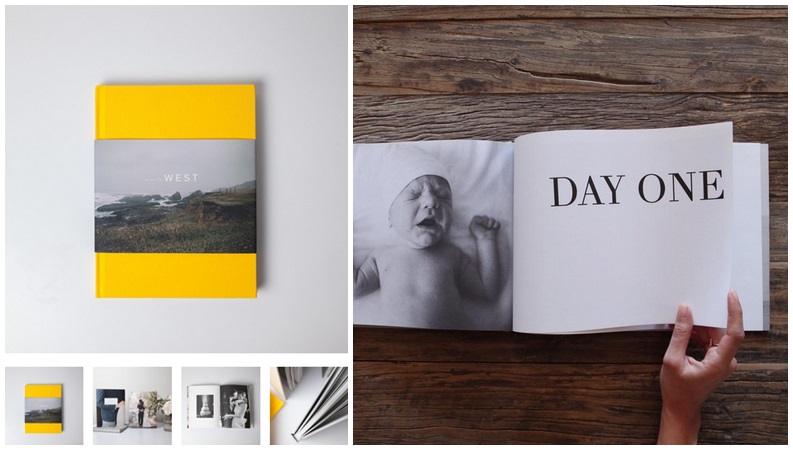 Hardcover Book "The signature line in our product suite, this premium quality photo book is custom bound in fabric with your choice of a full-sized or partial dust jacket." Forget the old photo albums, and create something that will last a lifetime.


Instagram Friendly Book  "Built for the square image, these premium quality softcover photo books feature layouts designed with Instagram in mind. Off your device, into your life.™" I could have a hundred of these. In fact, with such a great price, you could have a hundred. One for each year of your life would be an adorable collection.


Wood Block + Prints "Make it a well-dressed desk! This gift item is a simple way to create a rotating art display with 12 of your photos that sit as textured paper prints in a wood block." Minimal, modern and warm…my favorite kind of design.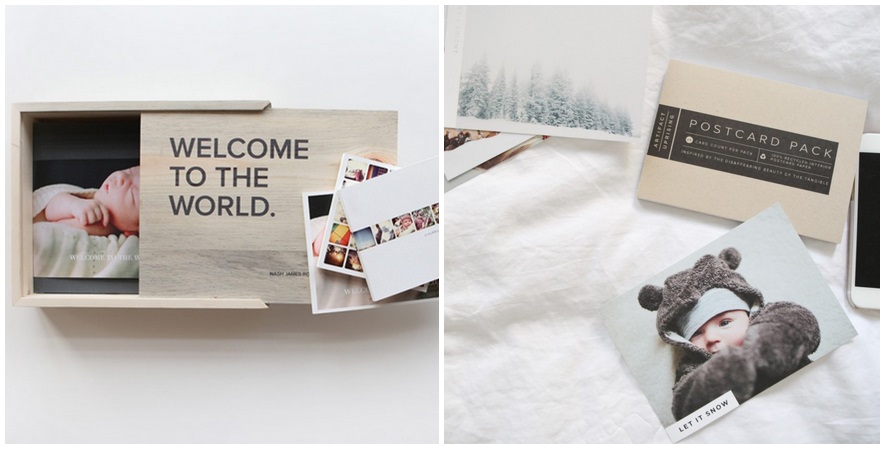 Wooden Box "The perfect home for your photo books or prints. Our wooden box features a customizable printed lid with your choice of text or an image. Best part? The box is handcrafted with reclaimed mountain beetle pine."
Postcard Pack "Upload your favorite images to build a pack of 20 unique postcards on high quality 100% recycled paper."
I hope you like this company as much as I do. Not only do they make beautiful things, they are a beautiful company with a big heart. For more information about Artifact Uprising, read their story HERE.
---